EUCLIDEAN | BUILD INSTRUCTIONS
Preparations
This build is an intermediate level build, not recommended for absolute beginners. If you are a beginner, it is recommended that you build something simpler before starting this project.
Note that the development board (Arduino Nano) used in this module comes pre-programmed when purchased from Thonk.
Do this before building this module:
Check that you have all components.
Gather all the tools needed (see lists below).
The tools needed for this build are:
Soldering station or soldering iron.
High quality solder (lead free recommended).
Fine tipped side cutters.
Round-nosed pliers (for bending component legs).
Masking tape.
Calipers or similar measuring tool.
Recommended accessories:
PCB holder (makes life much easier).
Breadboard.
A fine grade file (for finishing off cut header edges).
10 mm hex socket covered in masking tape (for tightening nuts).
Knurled Nut Driver Tool (for tightening jack socket nuts).
Got everything? Let's get on with it!
1. Resistors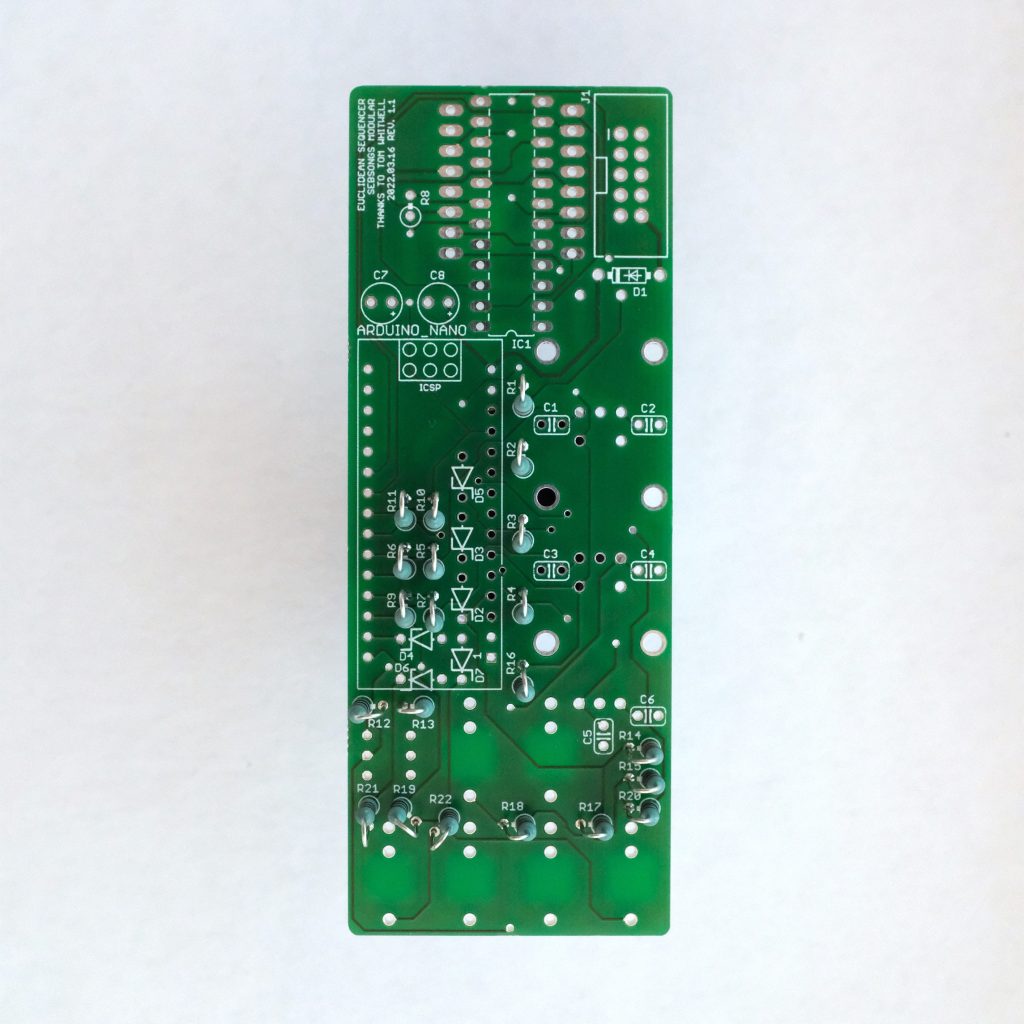 2. Capacitors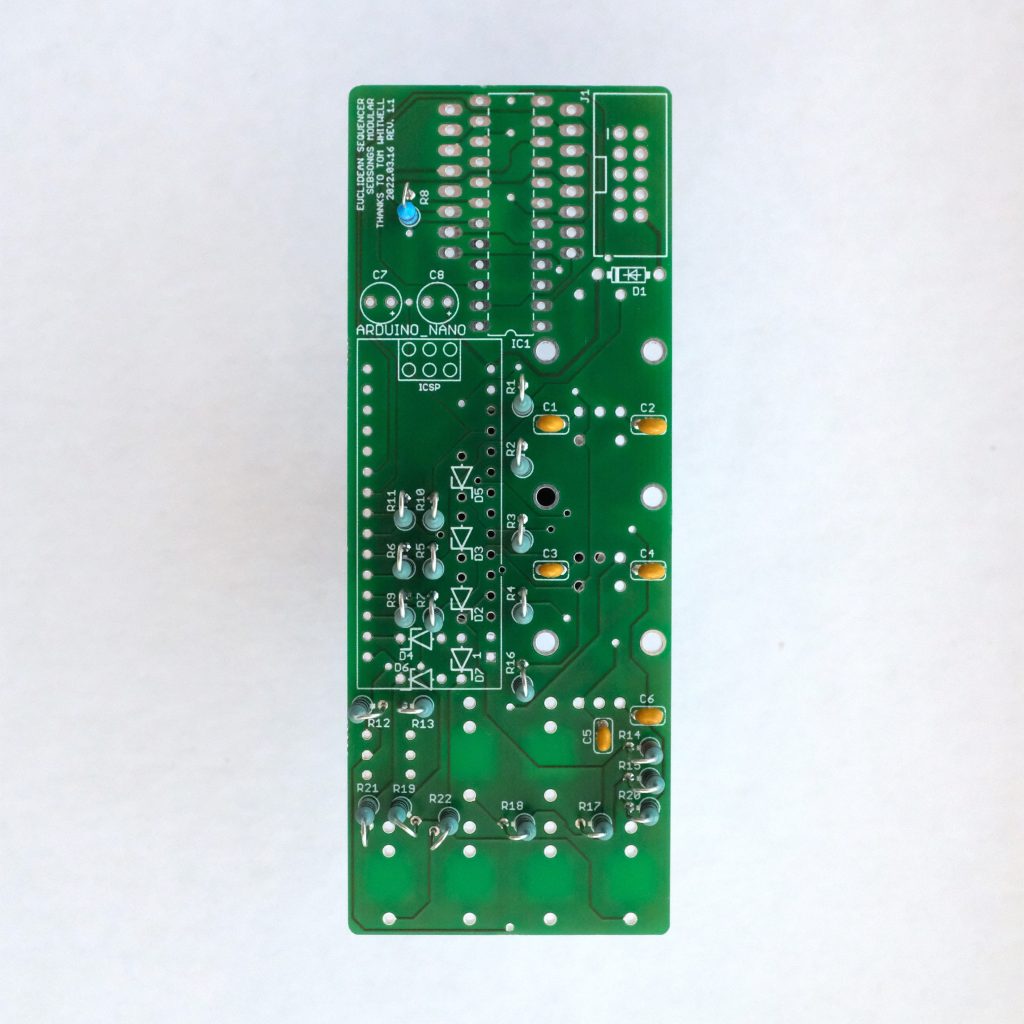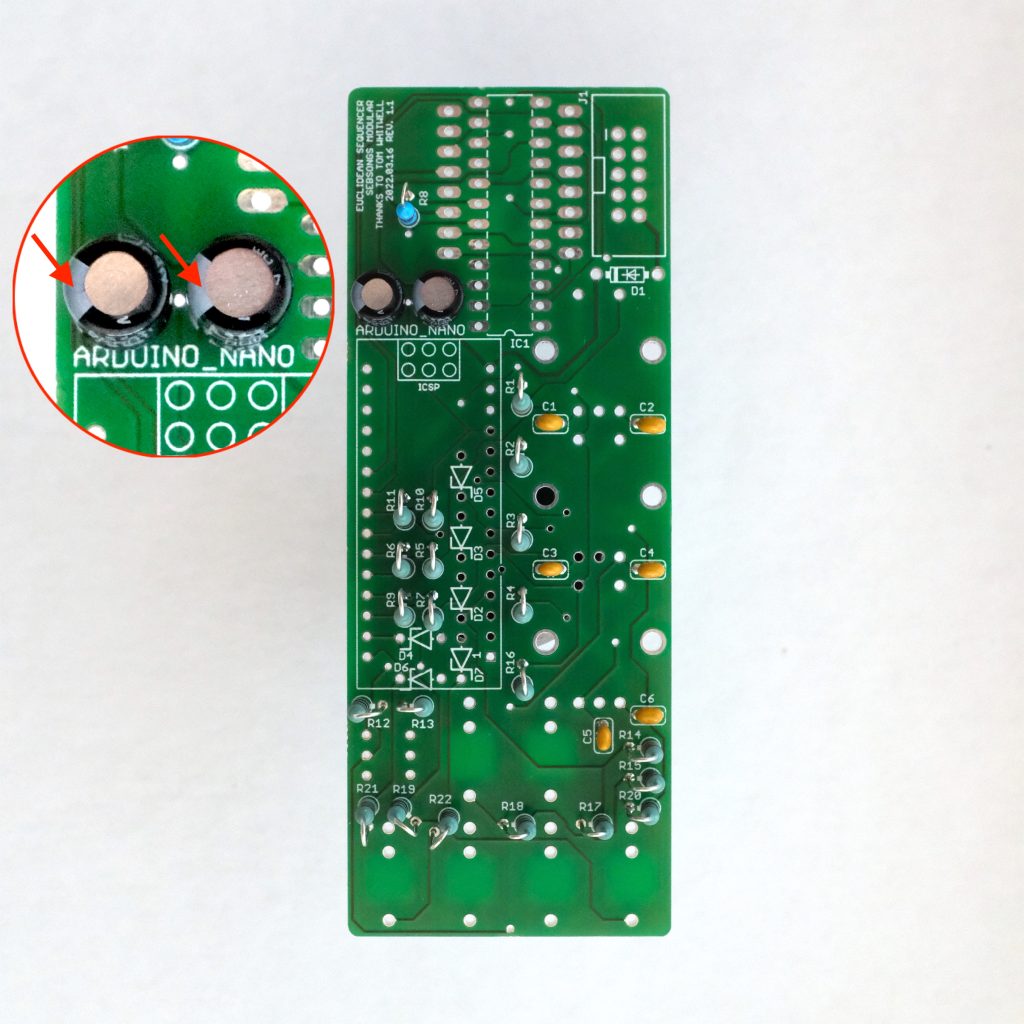 3. Diodes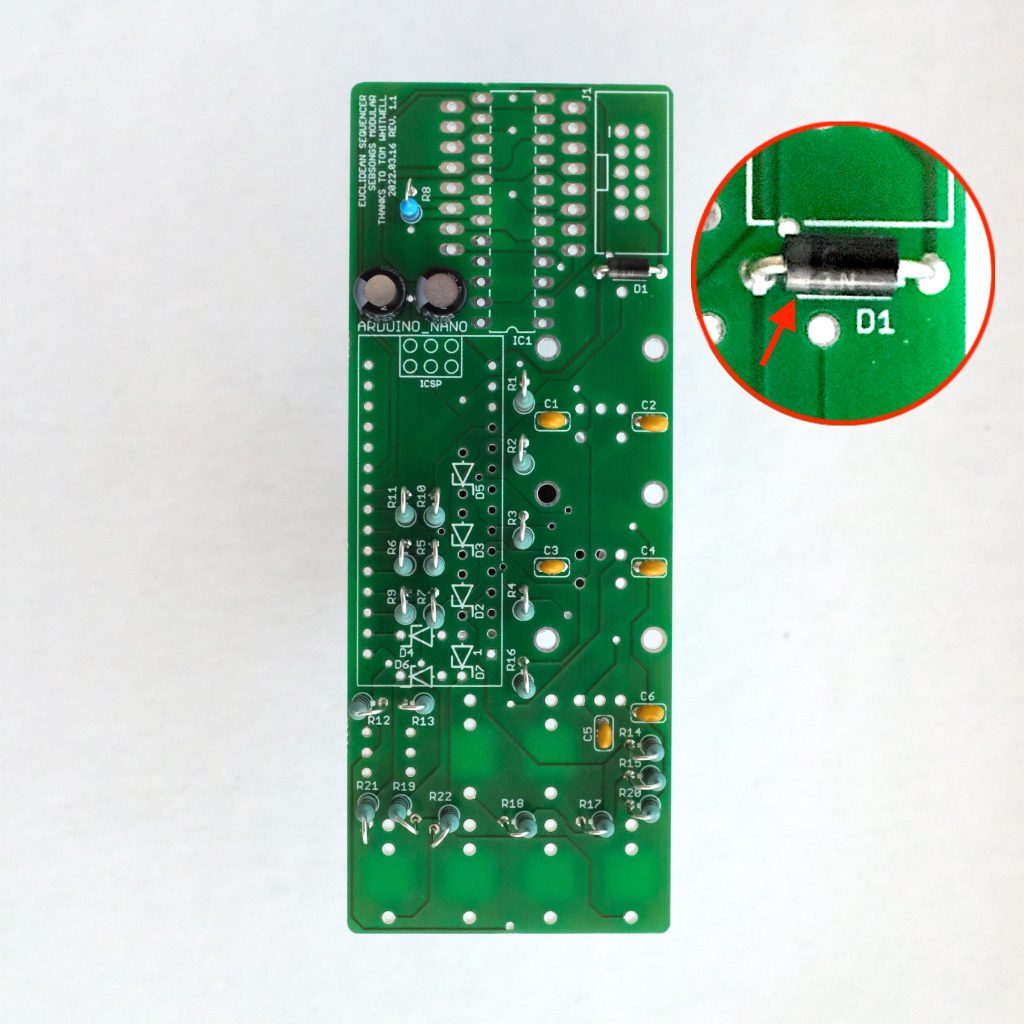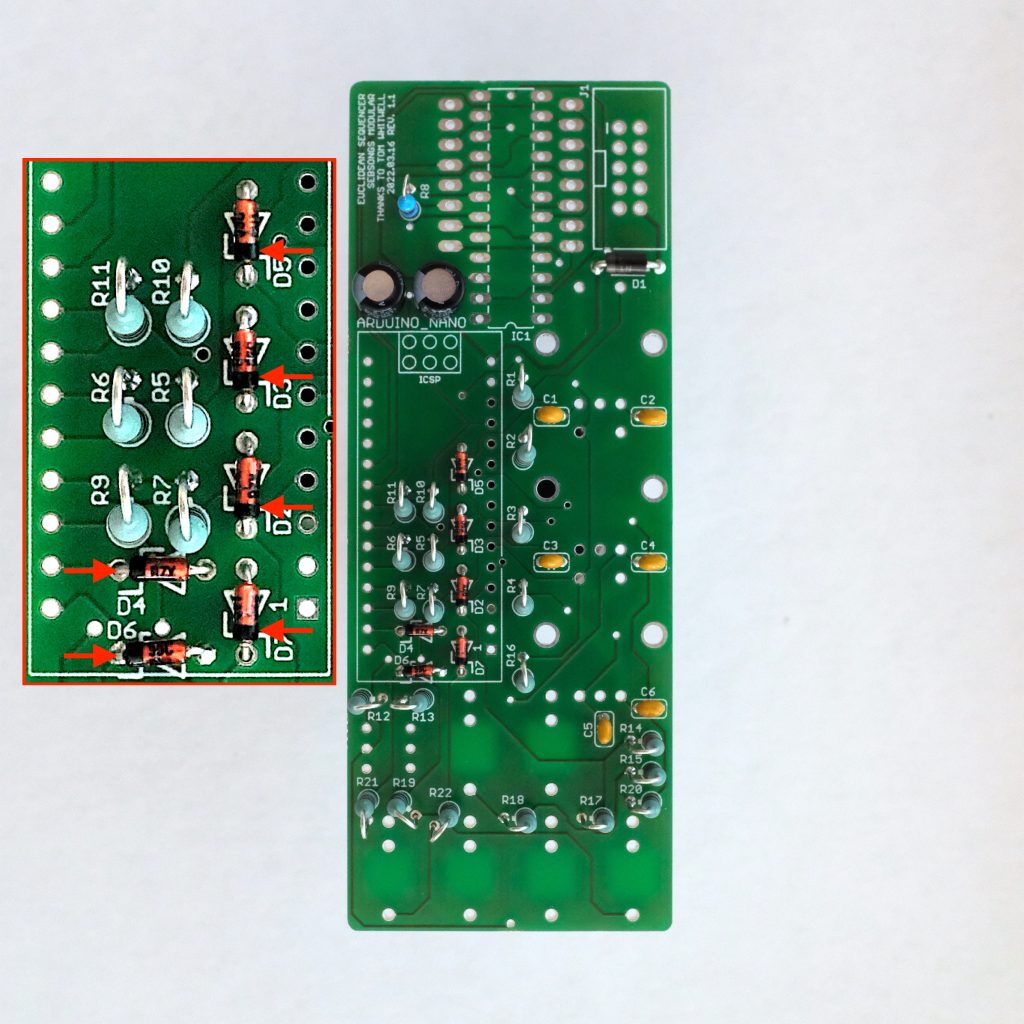 4. Sockets and headers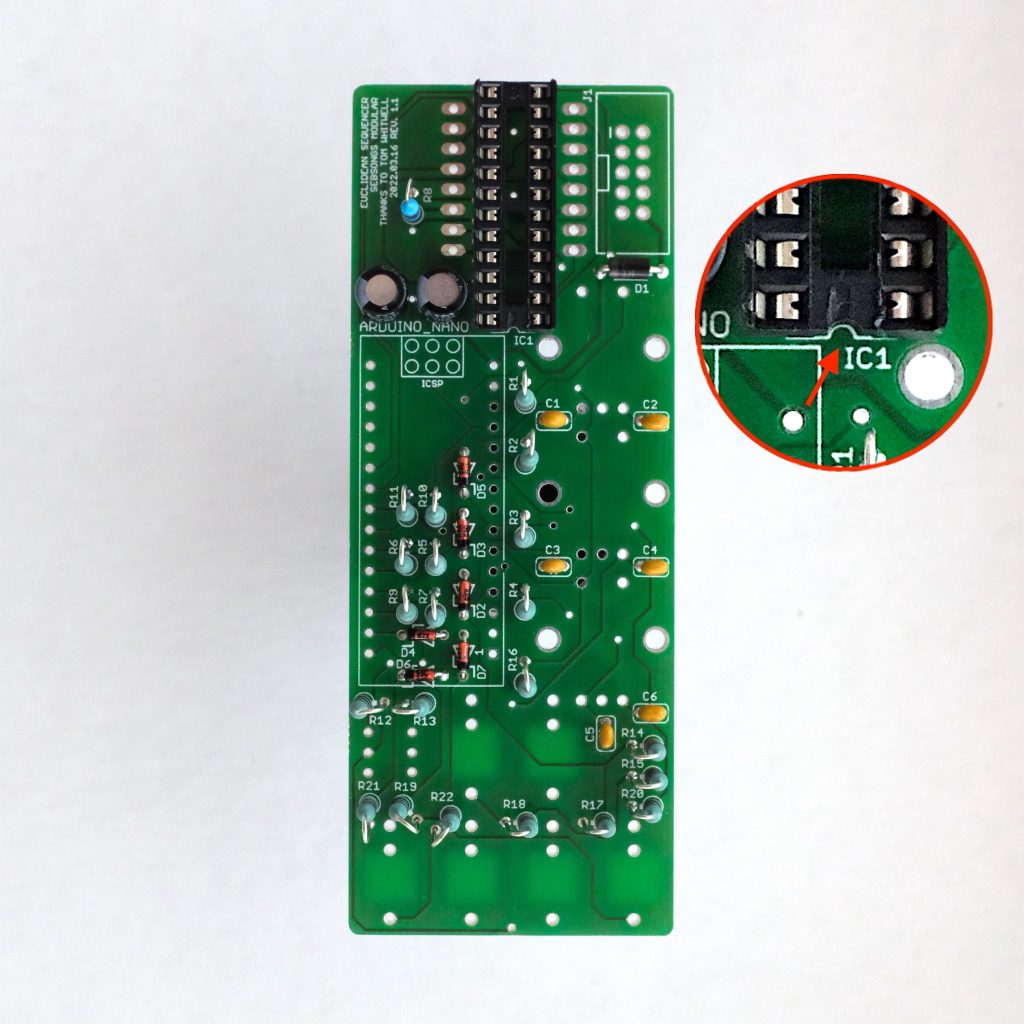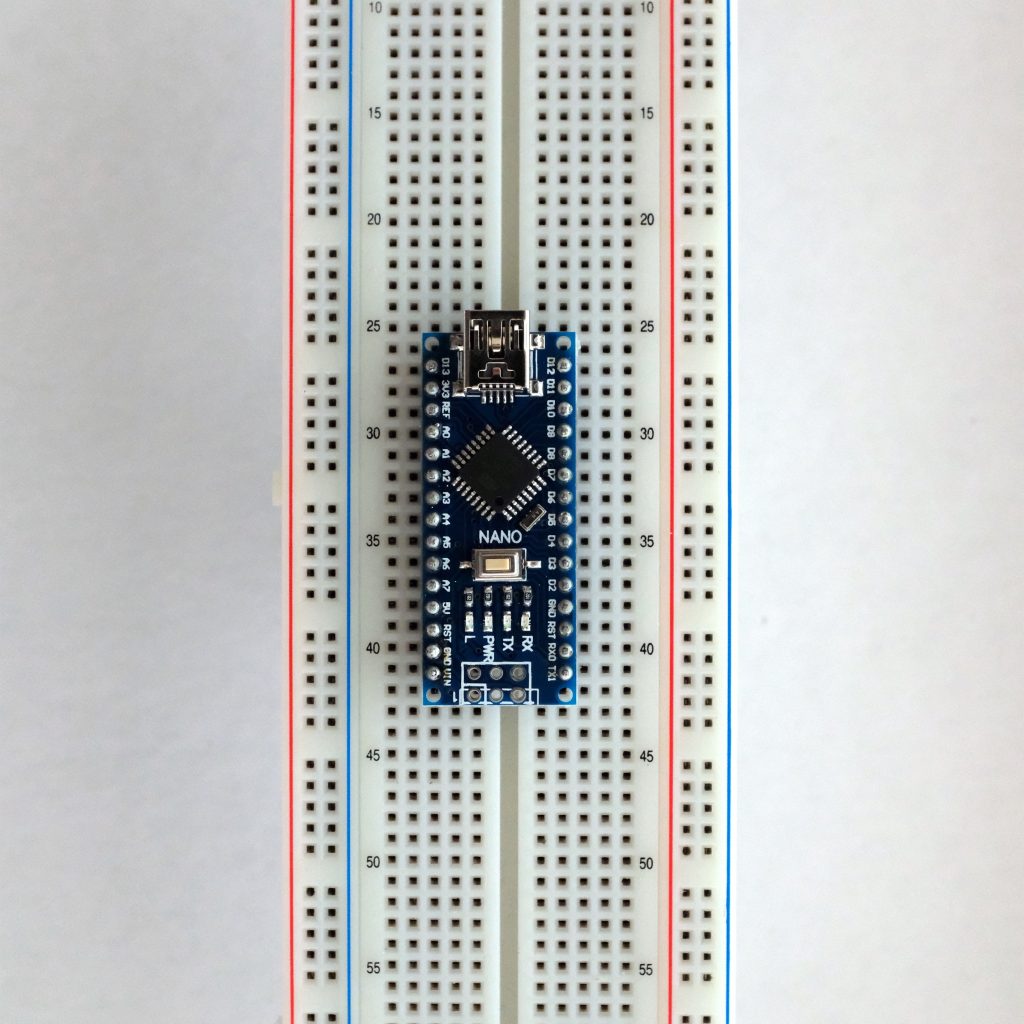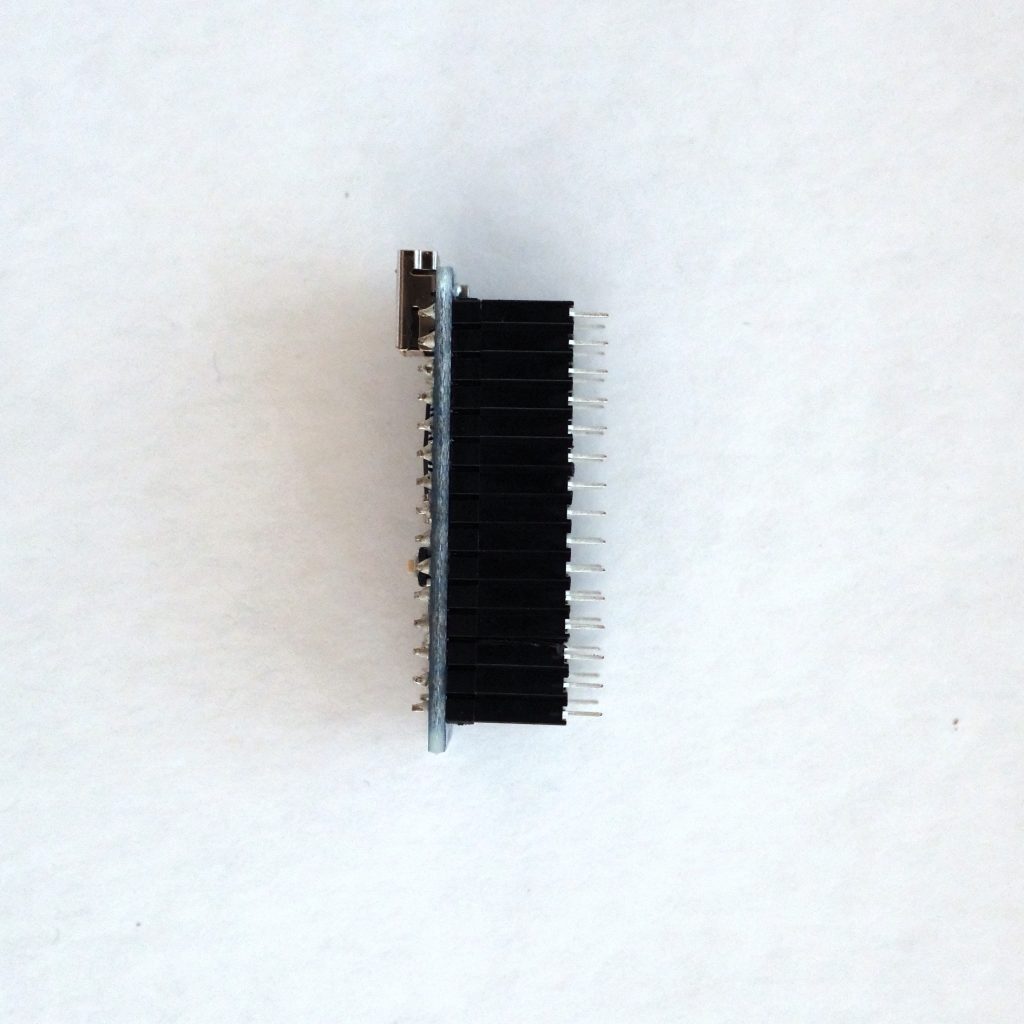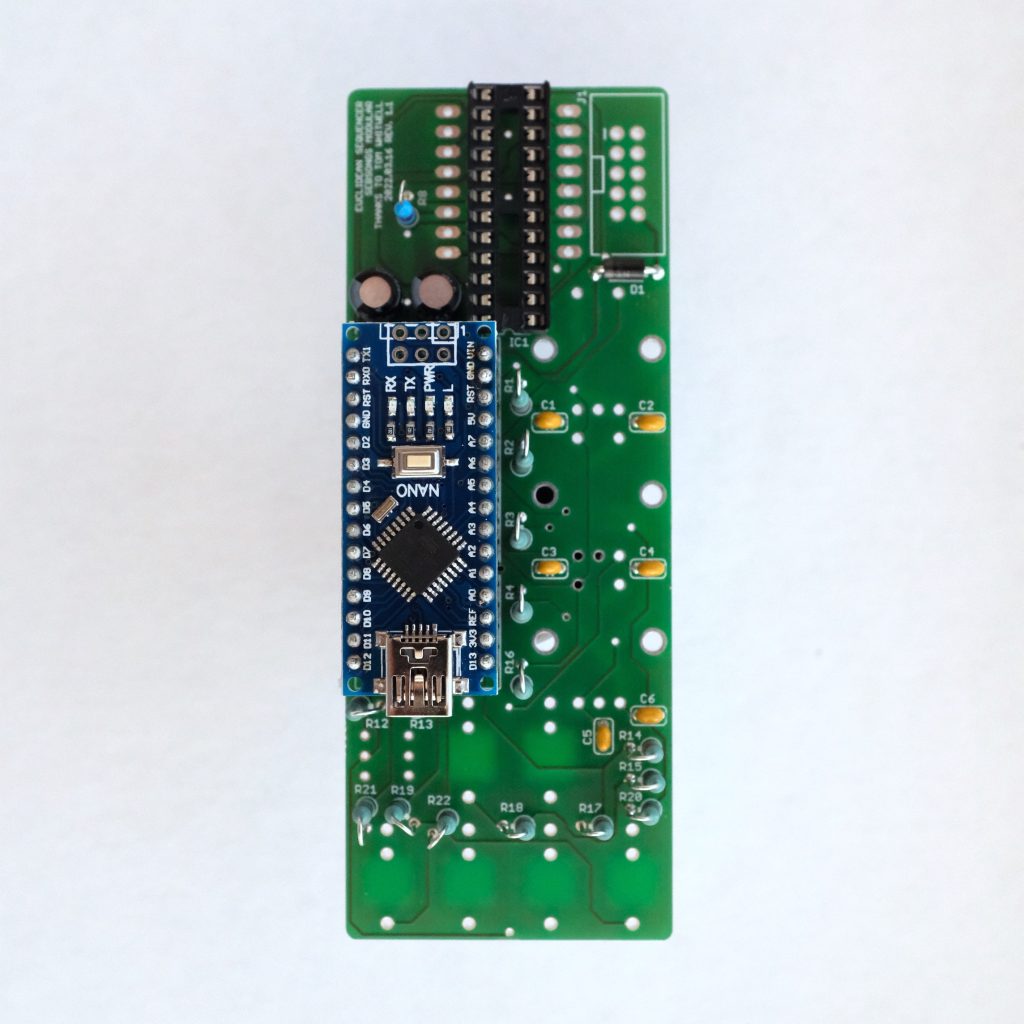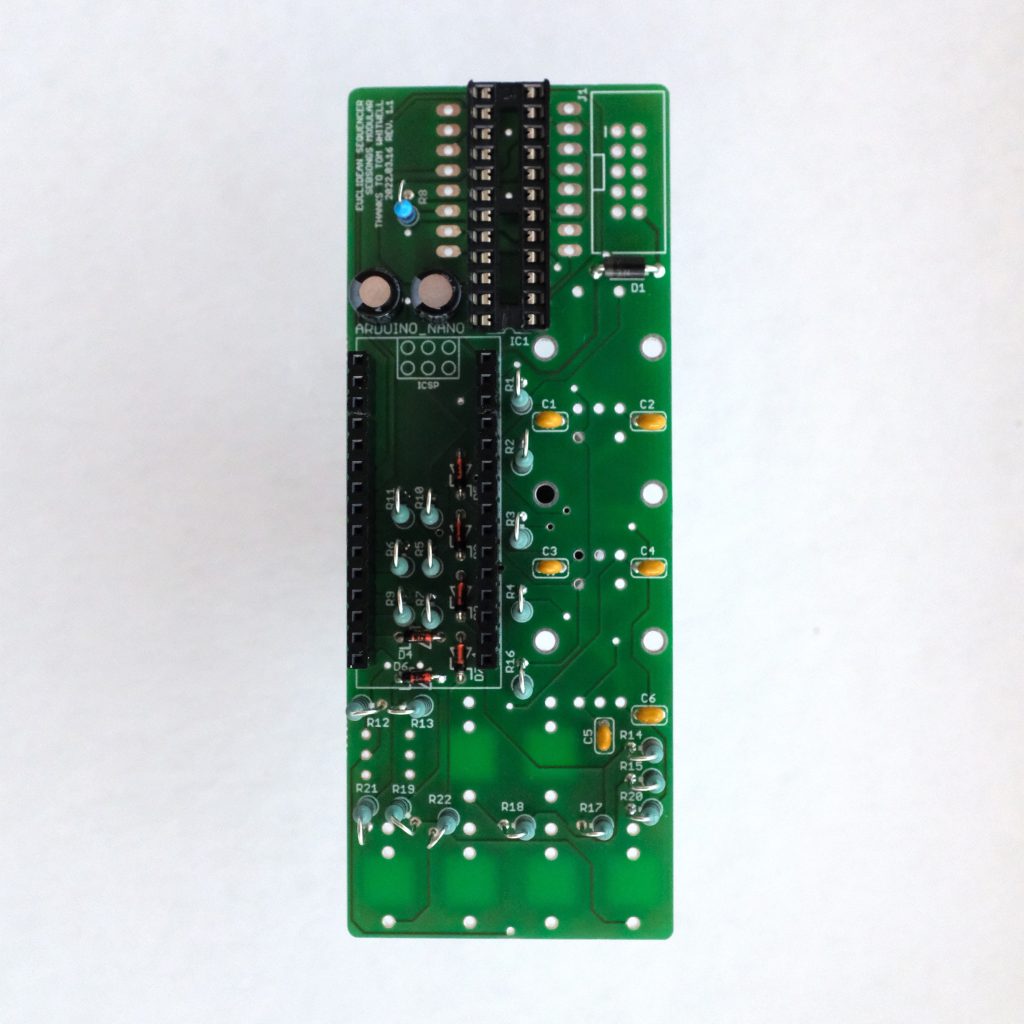 5. Switch, jacks sockets and encoders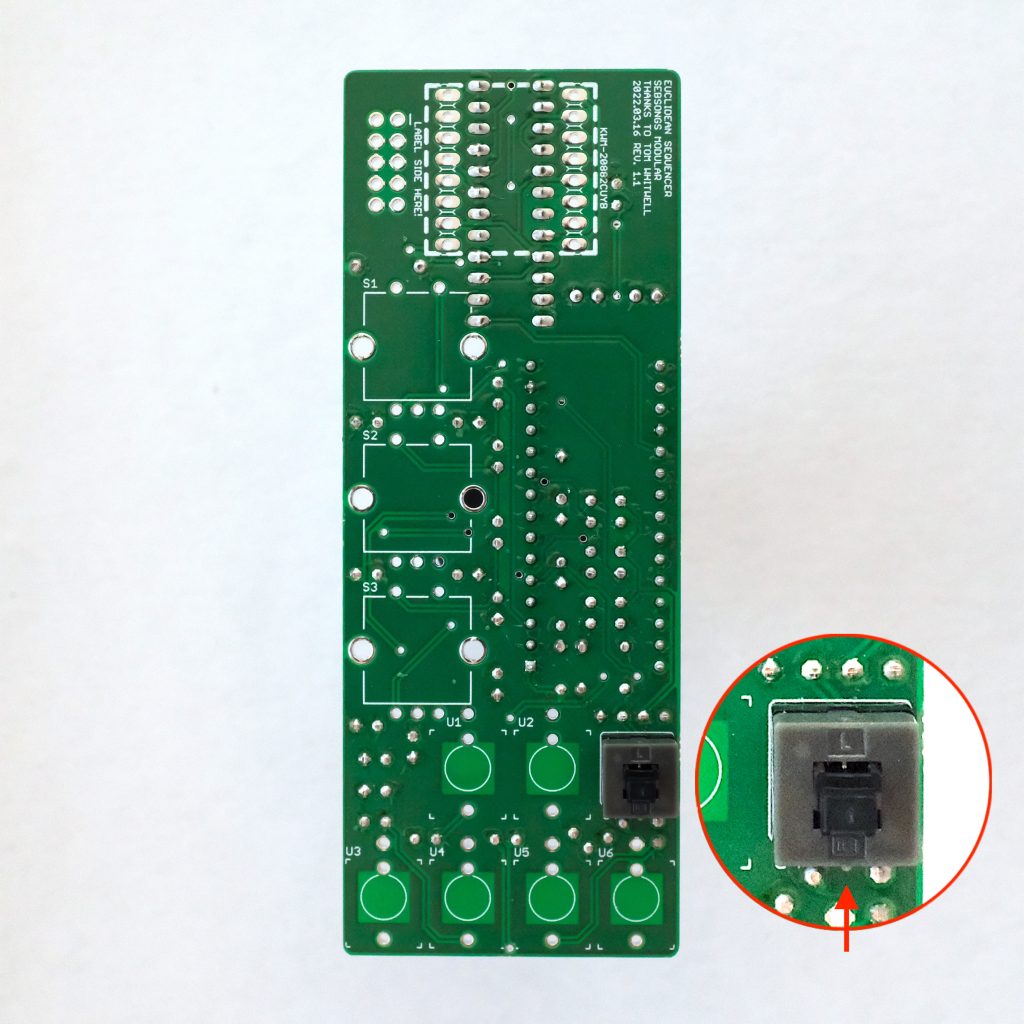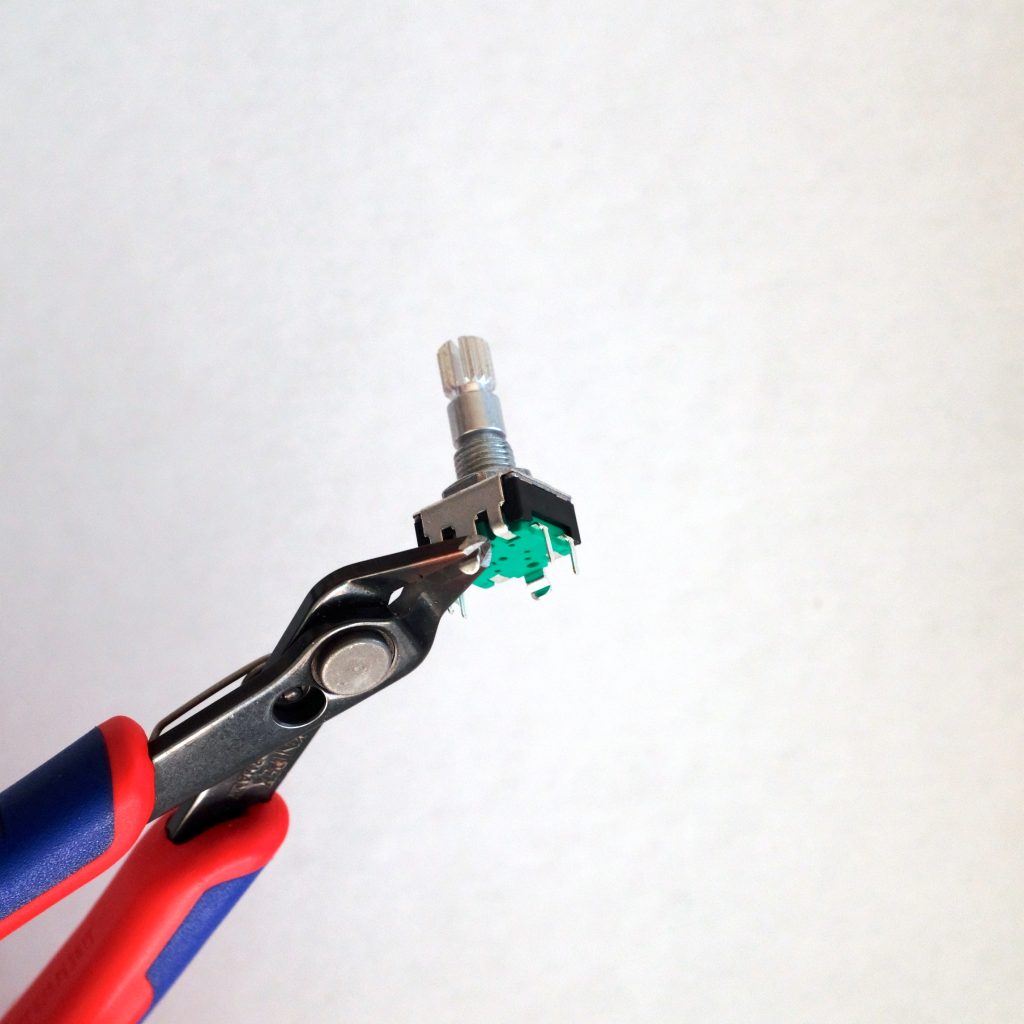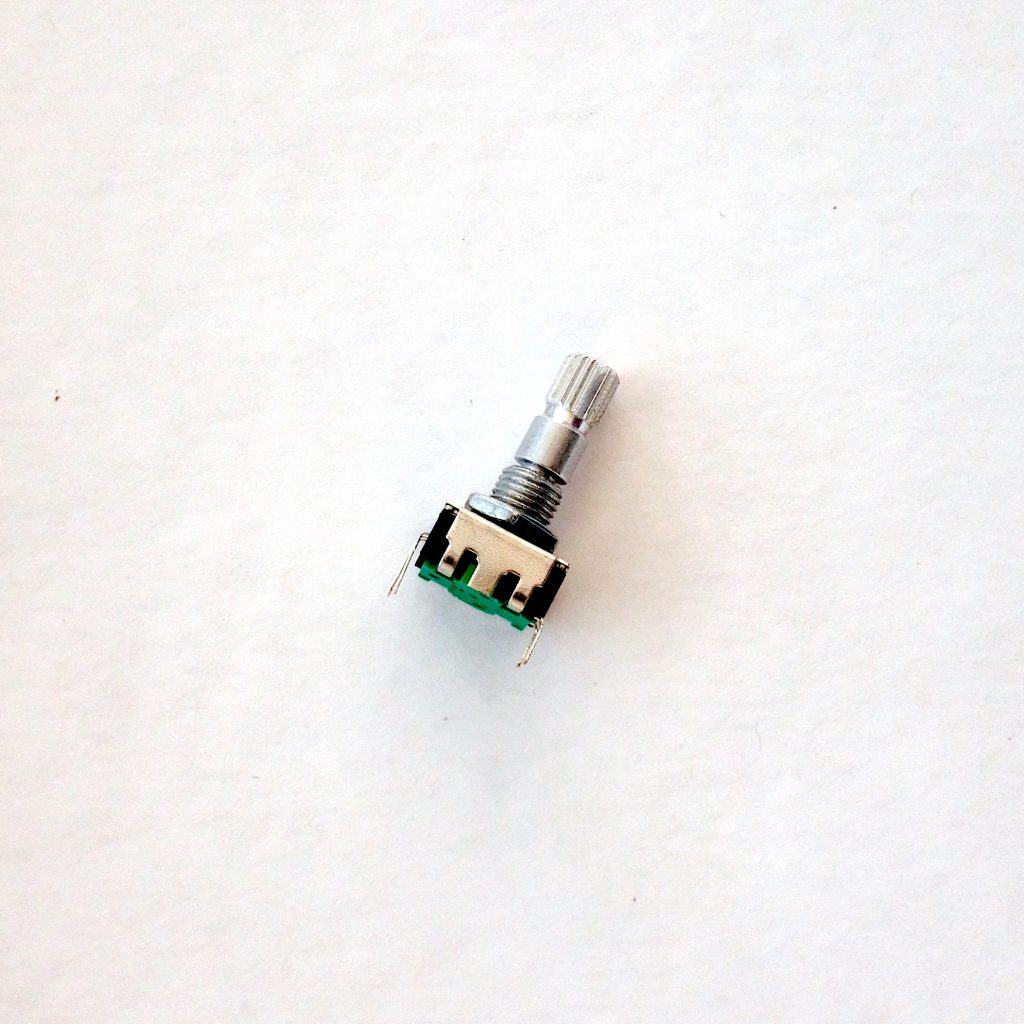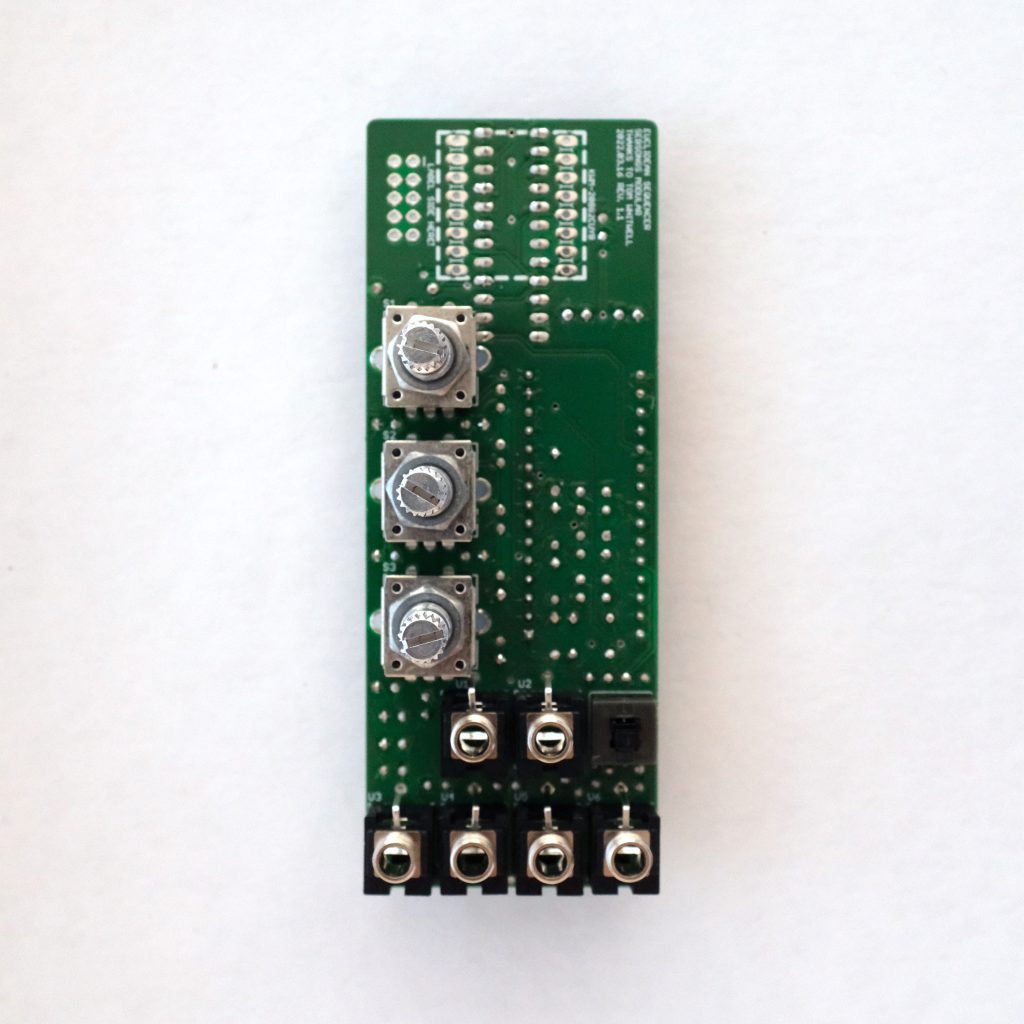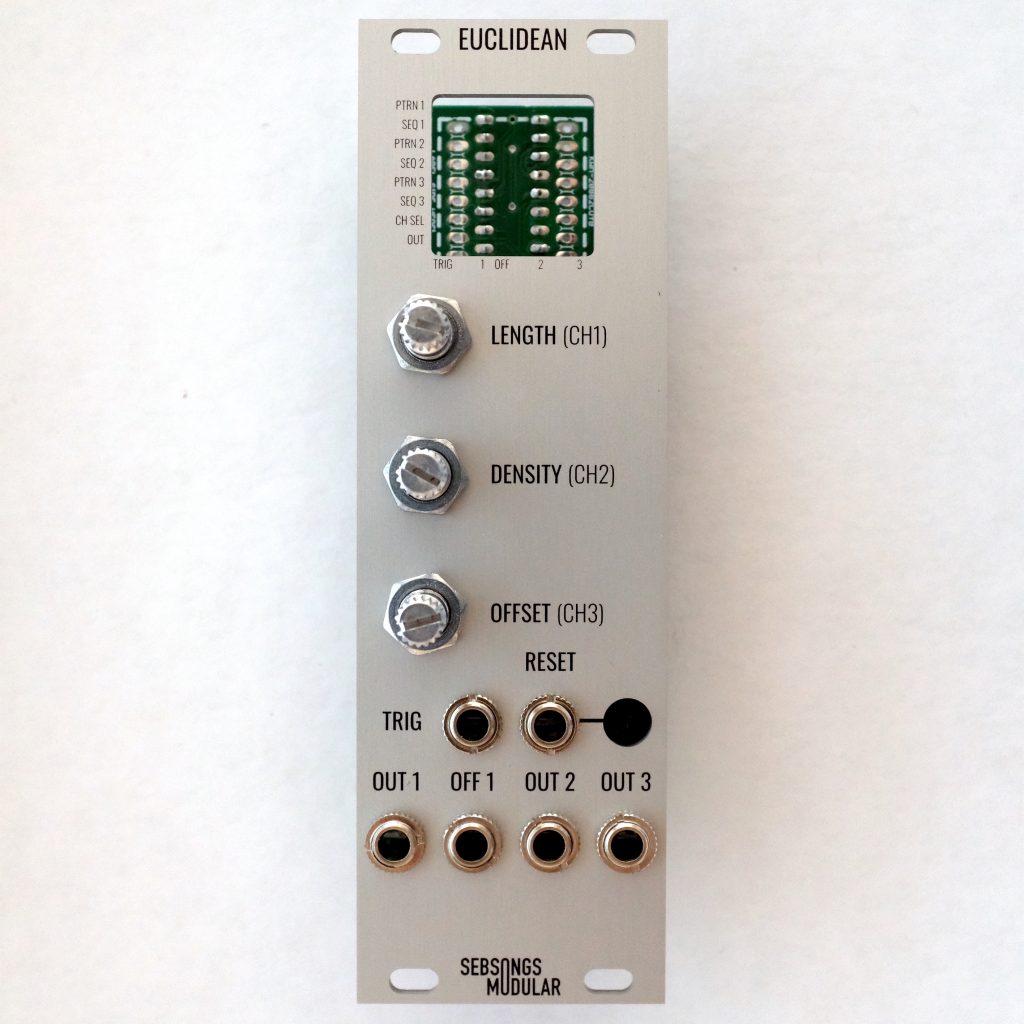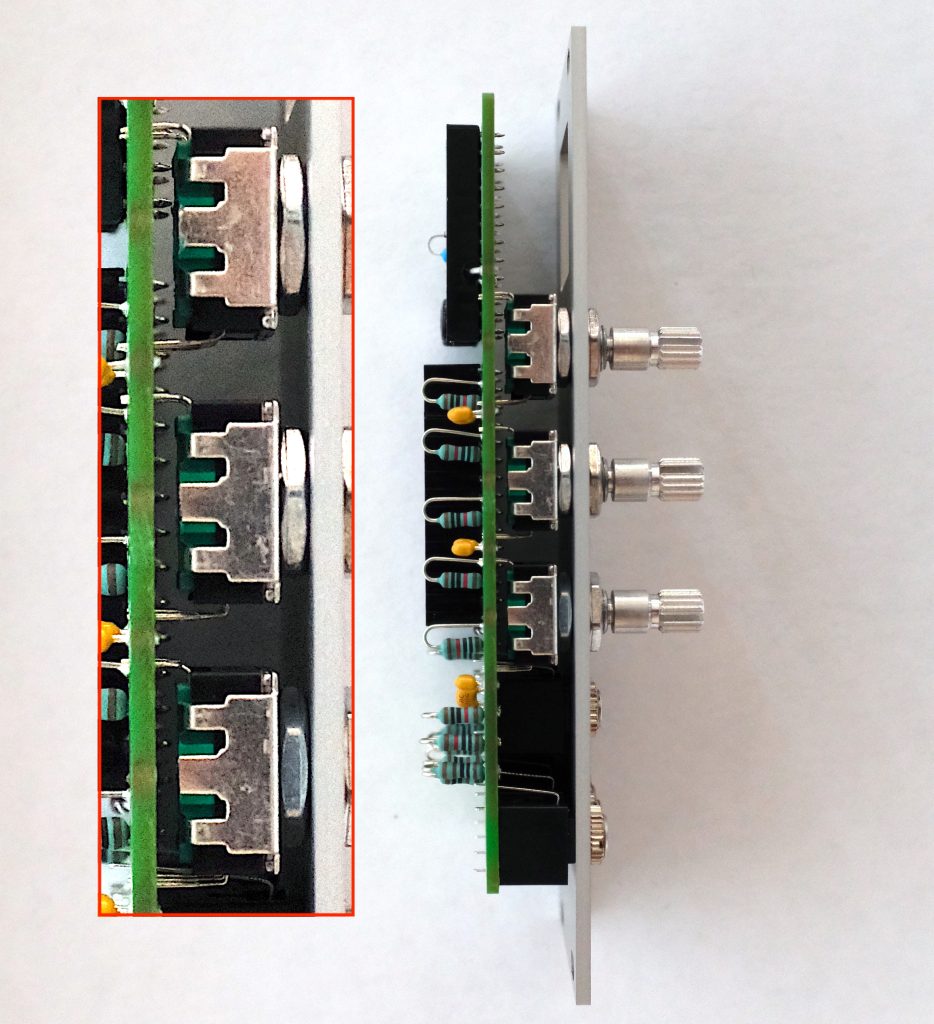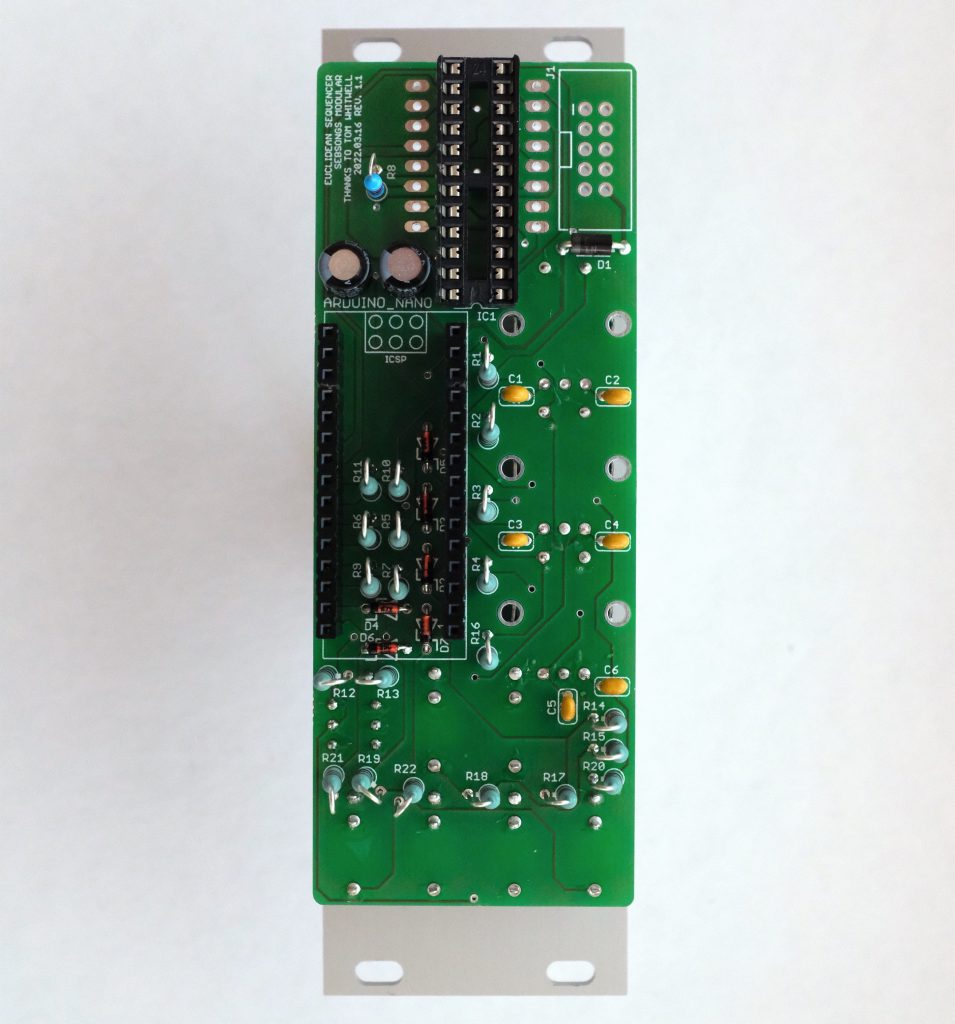 6. 8×8 LED Matrix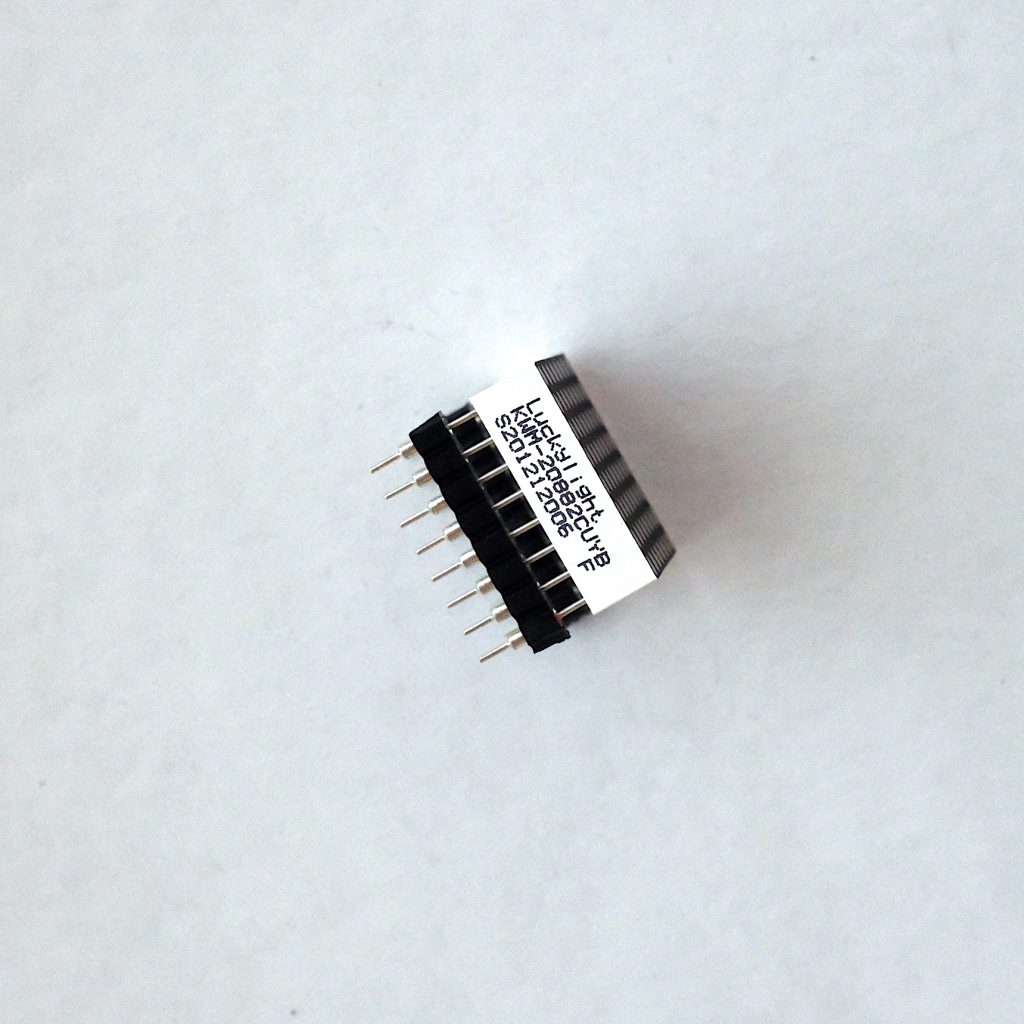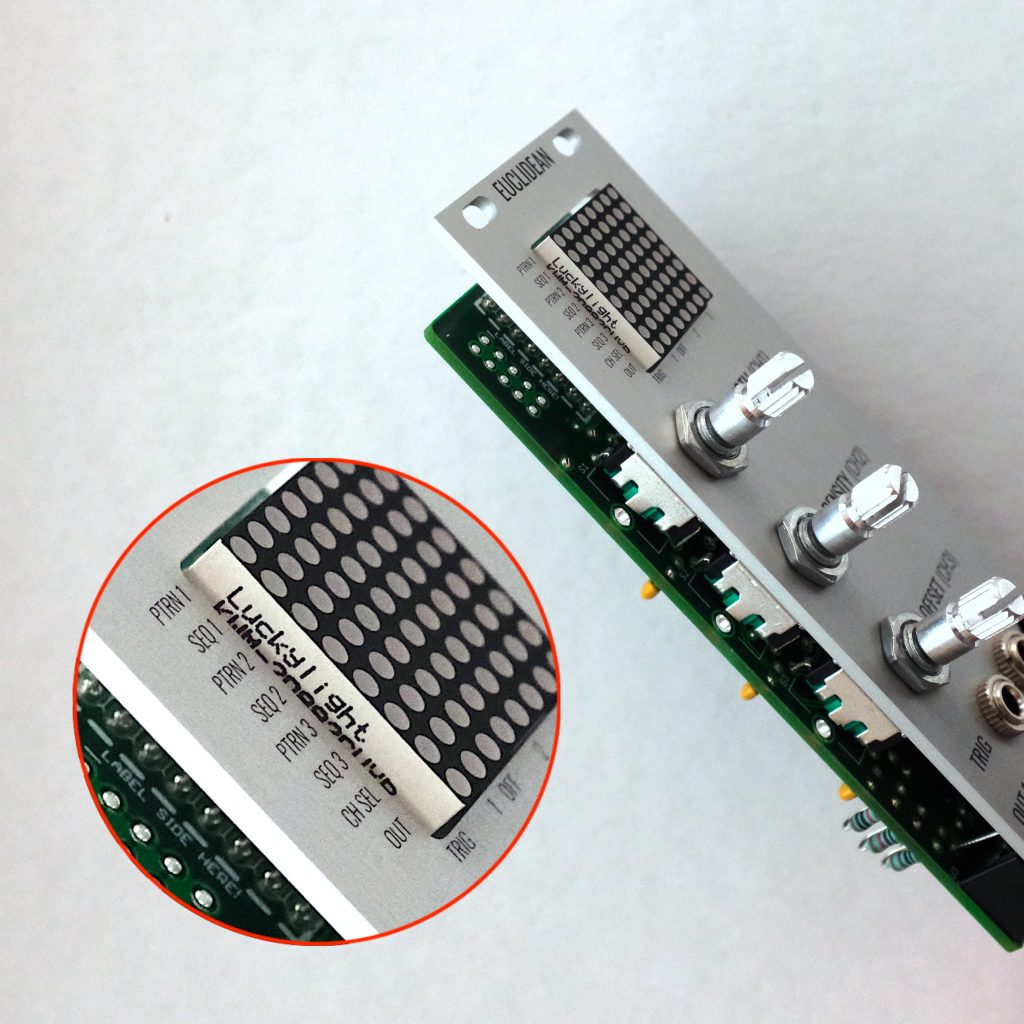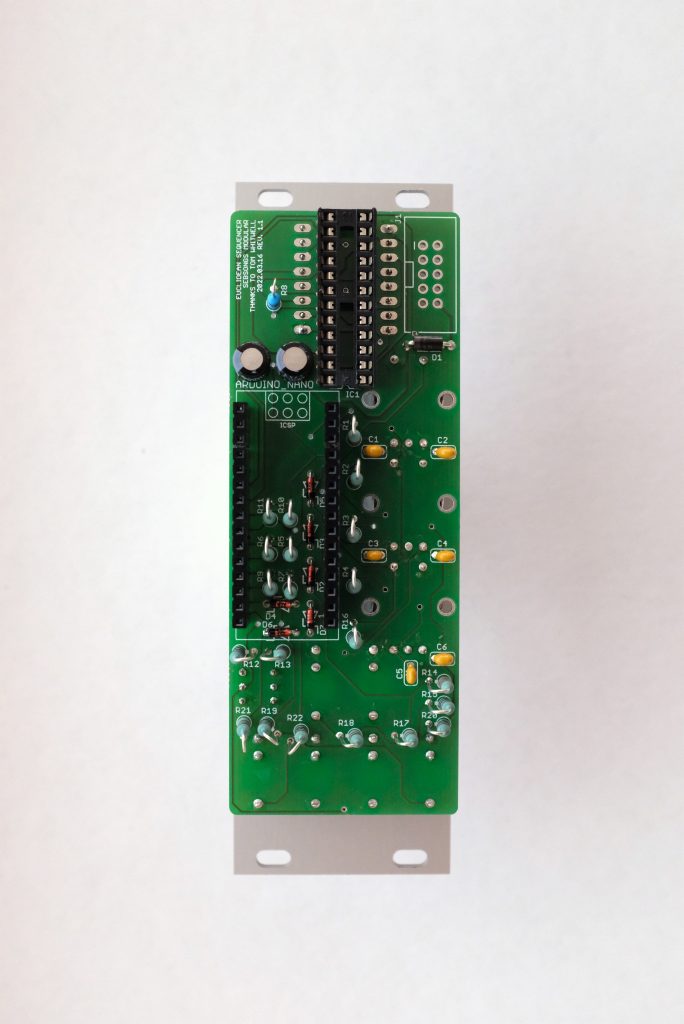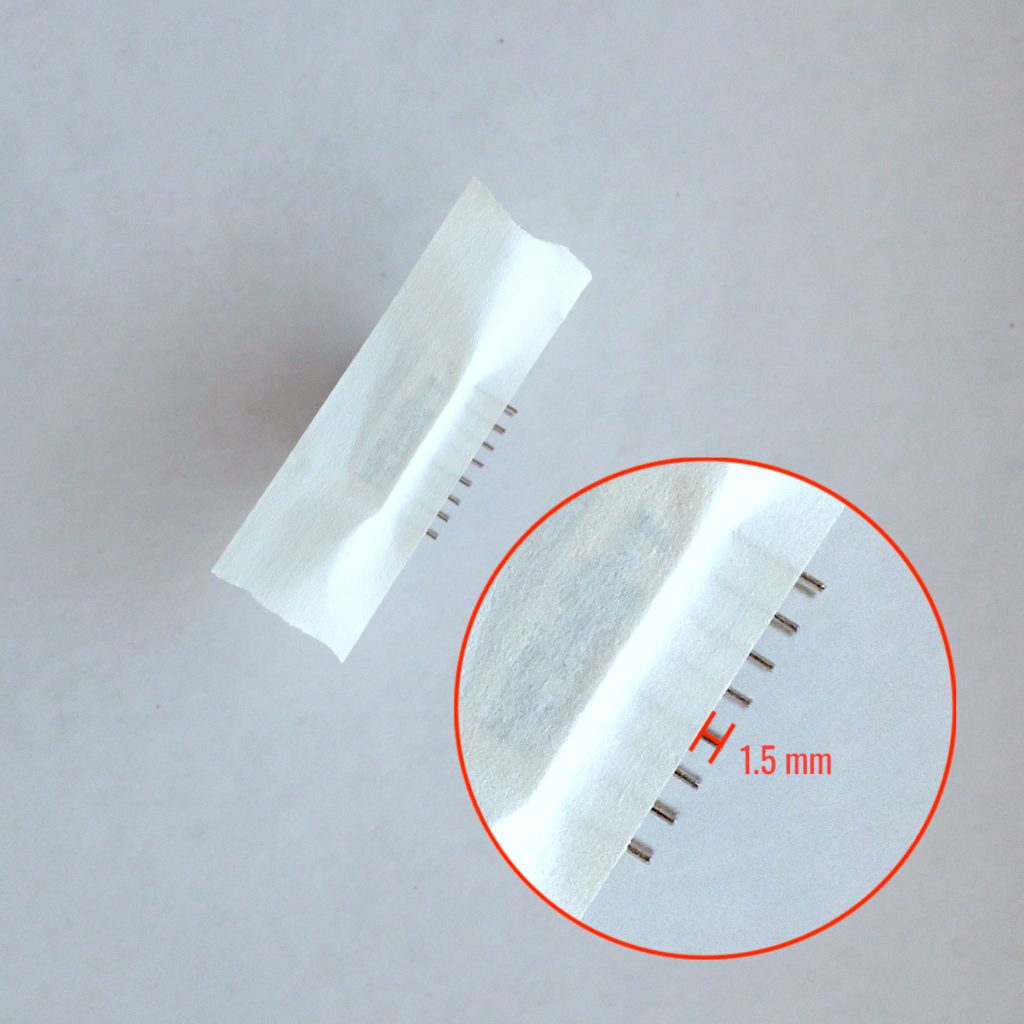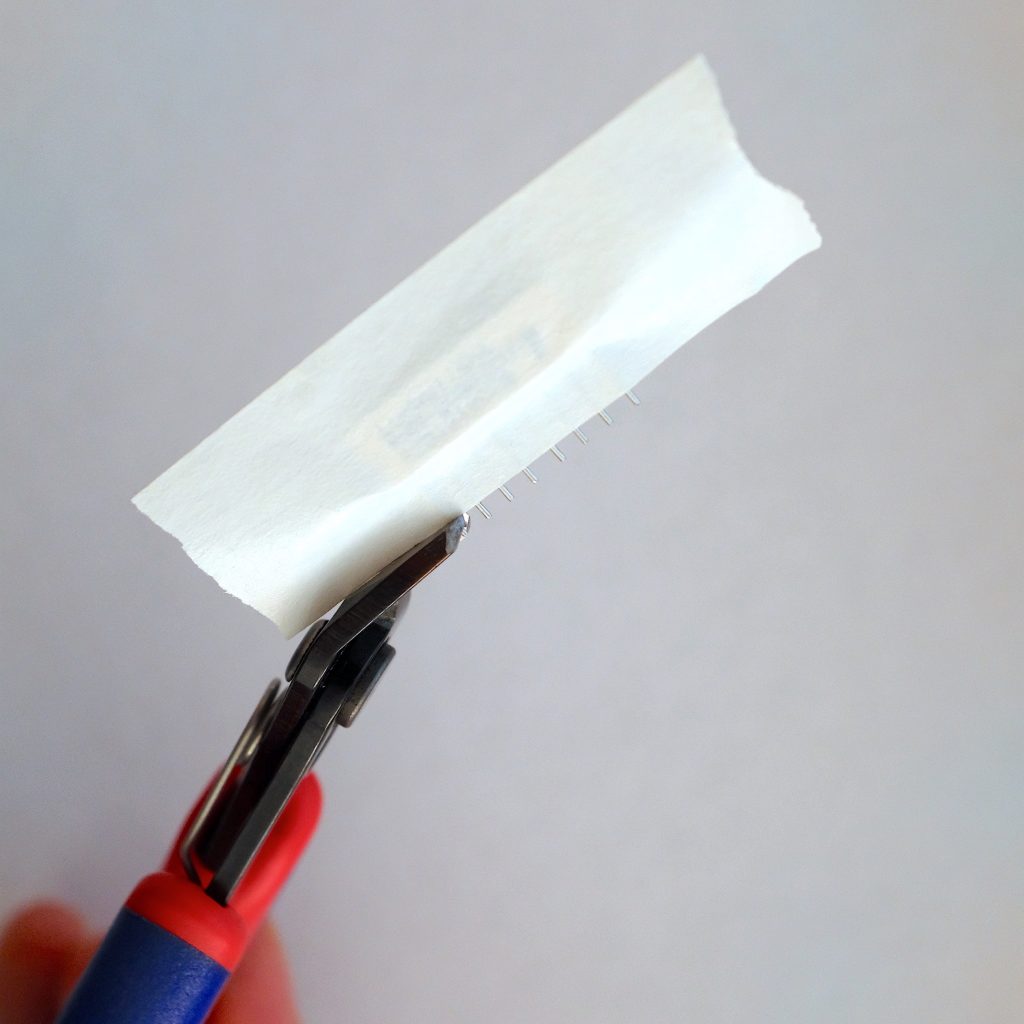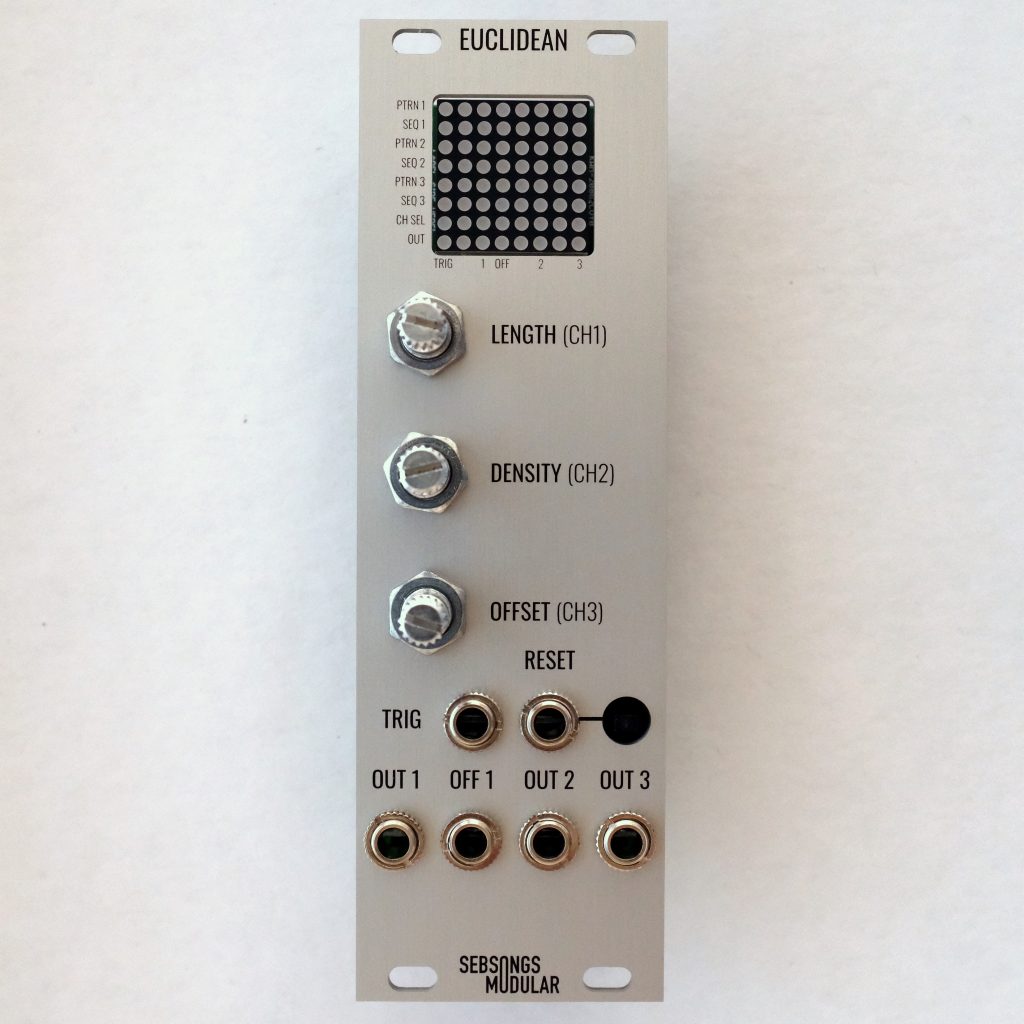 7. Power connector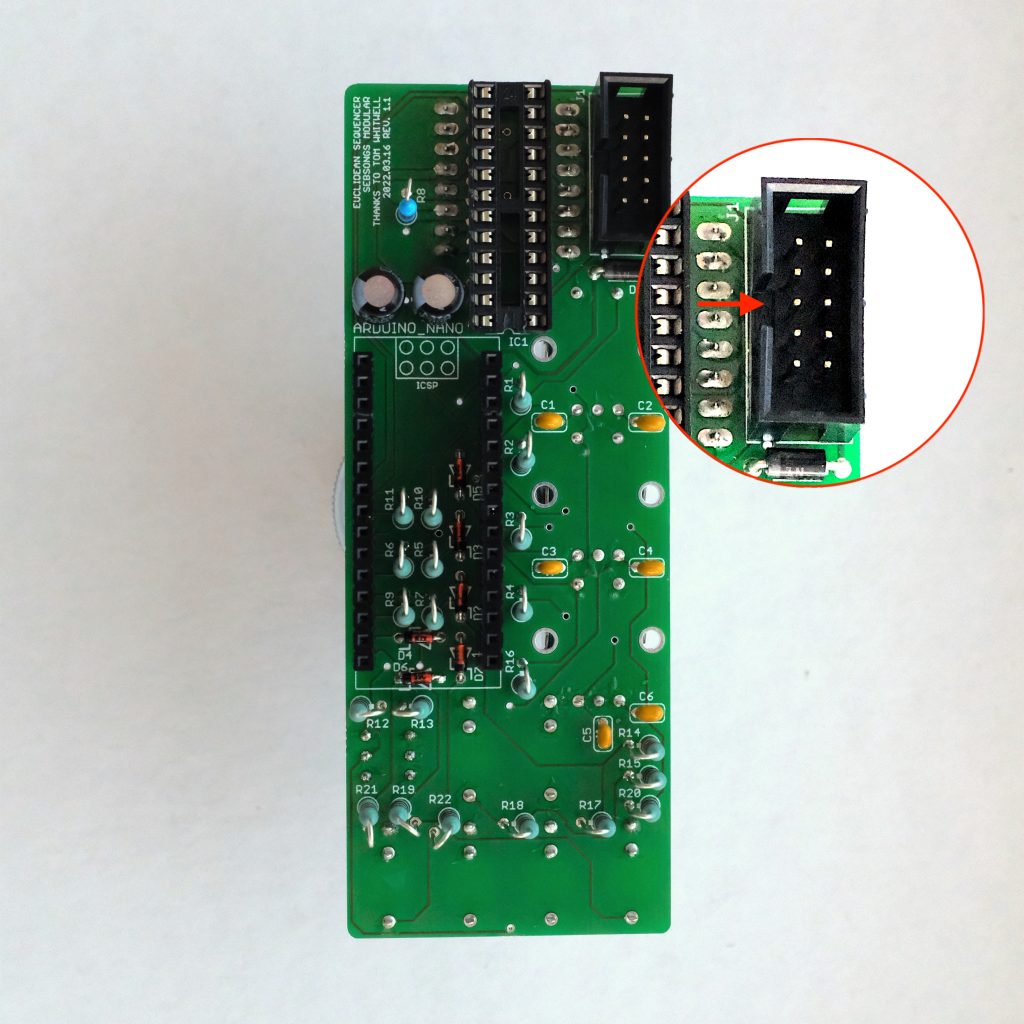 8. Finishing up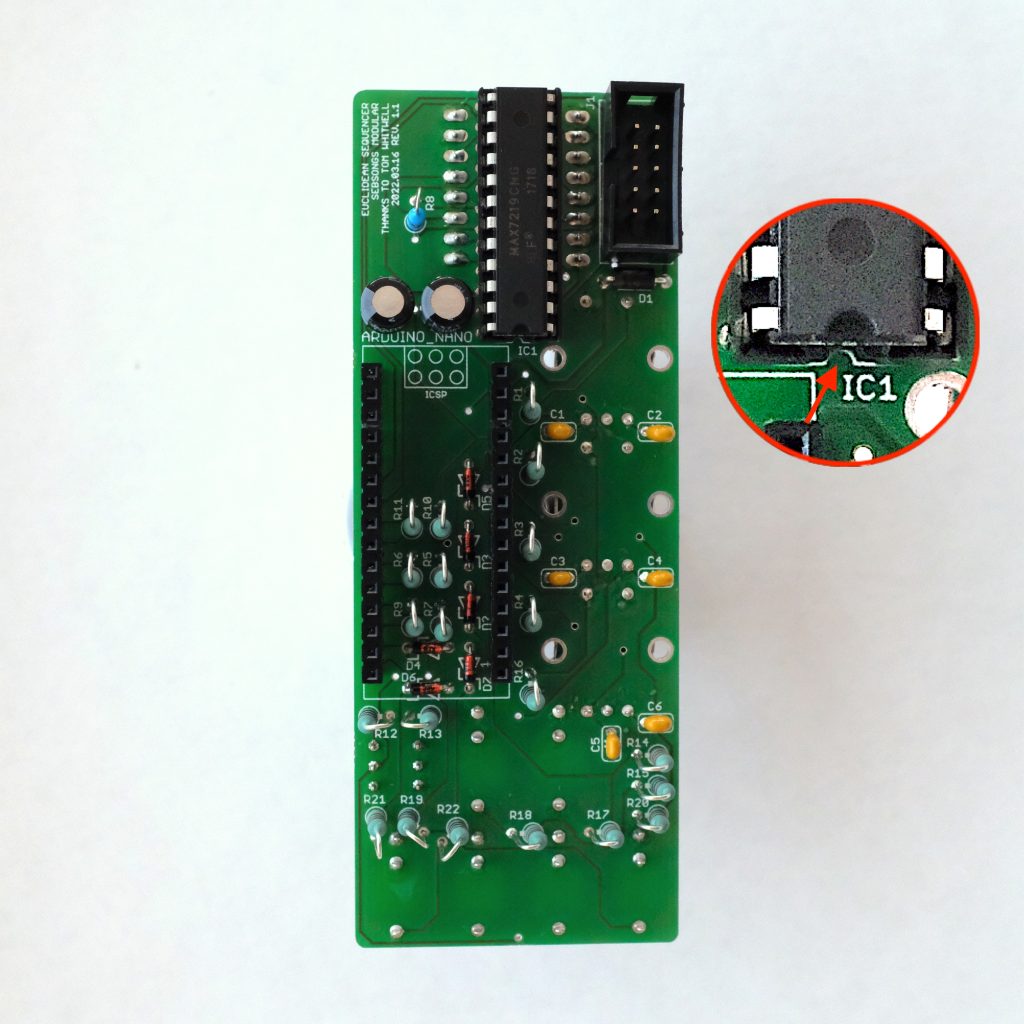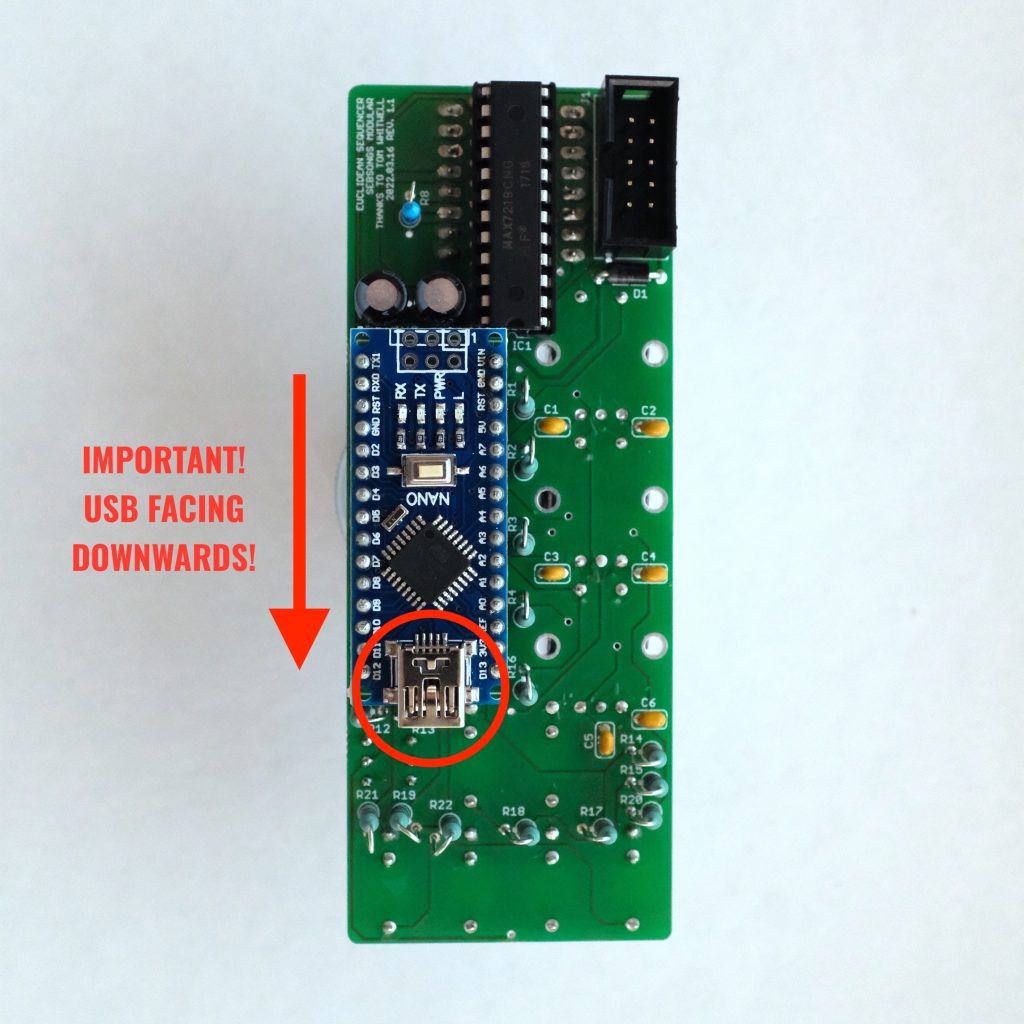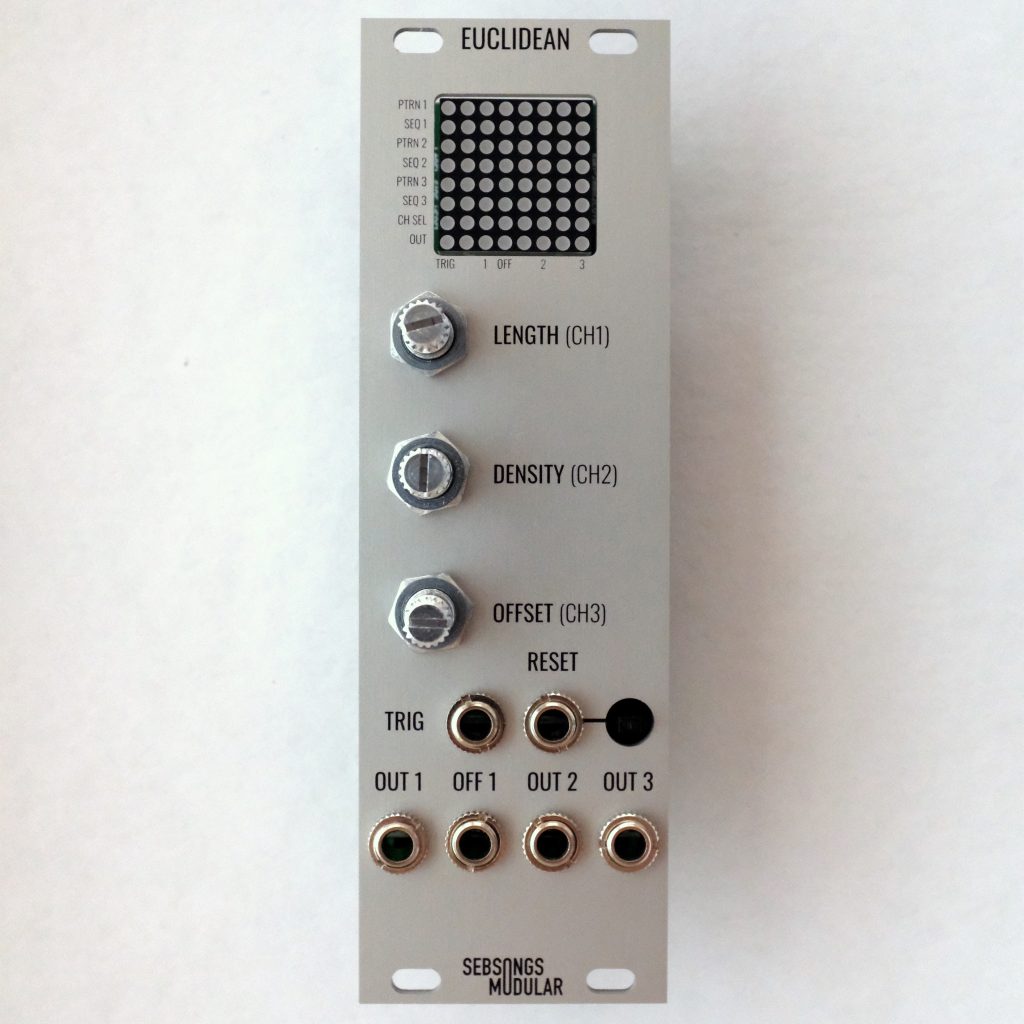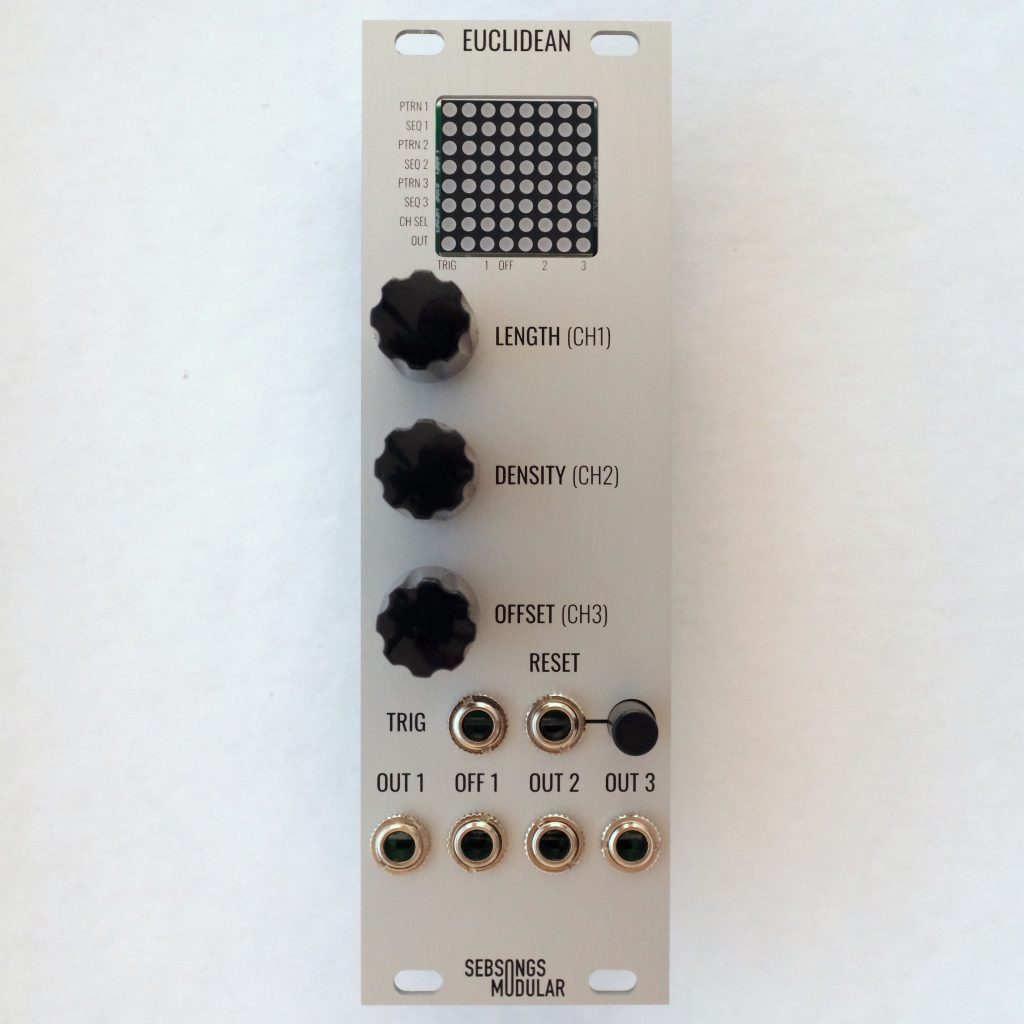 9. Powering up
Connect a 10-pin eurorack power cable to the power socket and attach the module in your eurorack case. At power-up, the 8×8 LED Matrix runs a short animation and then goes into sequencer mode. Try out all encoders (pushing them to select channel and turning them to change settings). Connect the outputs to modules that can be triggered by 5V gates, i.e. envelopes, drum modules etc. Also try the TRIG and RESET inputs using external sources such as LFOs or clock generators.