SAMPLER | BUILD INSTRUCTIONS
Preparations
This build is an intermediate level build, not recommended for absolute beginners. If you are a beginner, it is recommended that you do an easier build before starting this project.
Note that the development board (Adafruit Itsybitsy RP2040) used in this module comes pre-programmed when purchased from Thonk.
Do this before building this module:
Check that you have all components.
Gather all the tools needed (see lists below).
The tools needed for this build are:
Soldering station or soldering iron.
High quality solder (lead free recommended).
Fine tipped side cutters.
Angled tweezers.
Philips head screwdriver.
Recommended accessories:
PCB holder (makes life much easier).
Breadboard.
A fine grade file (for finishing off cut header edges).
Knurled Nut Driver Tool (for tightening jack socket nuts).
Got everything? Let's get on with it!
BACK PCB
1. SMD Voltage Regulator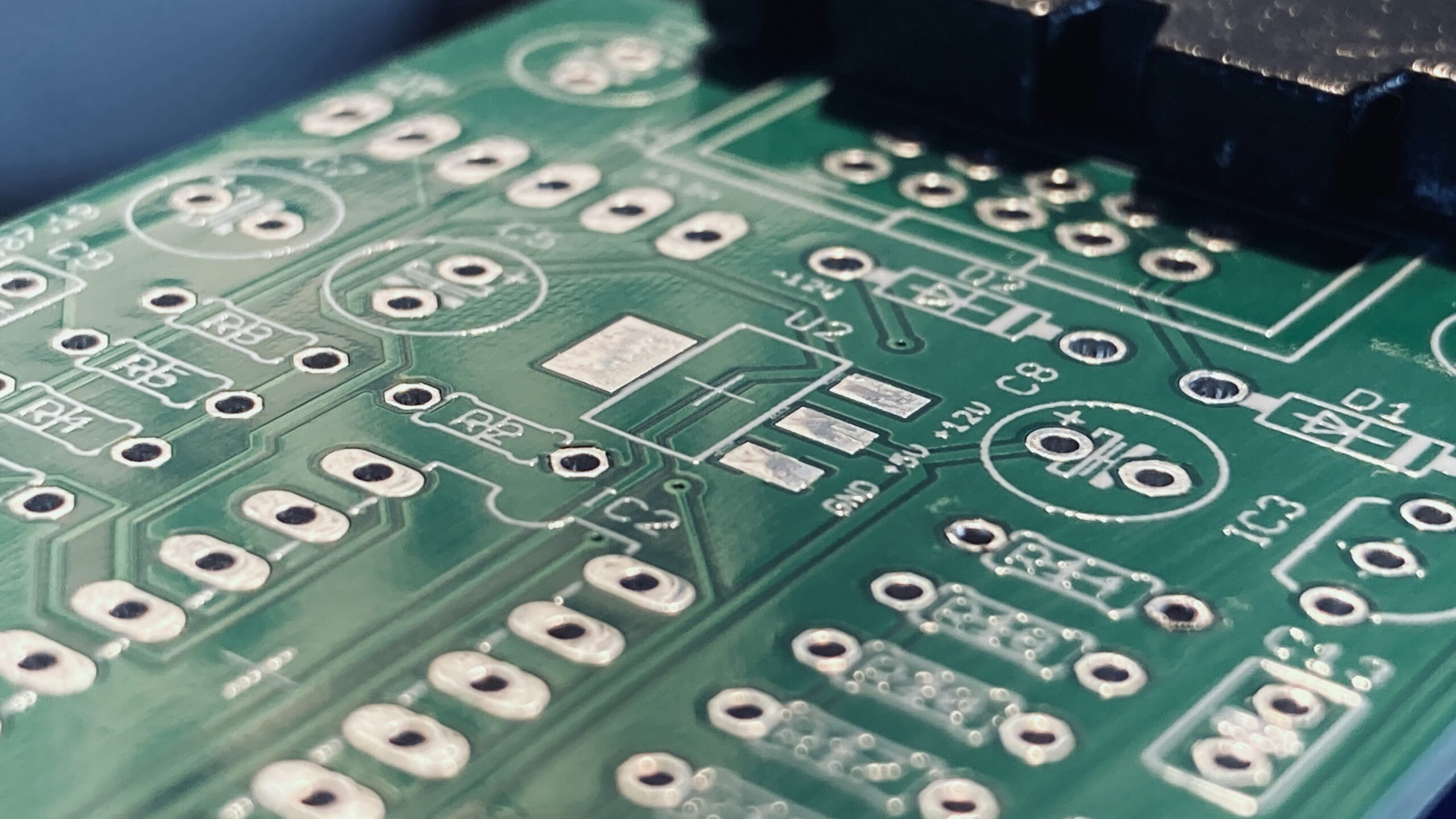 2. Resistors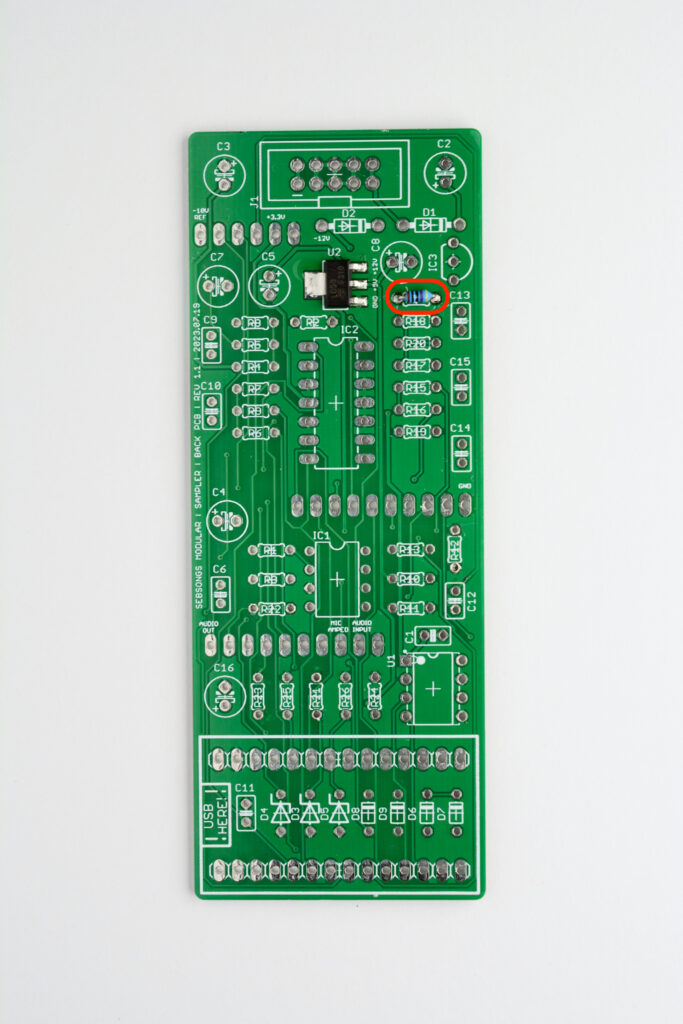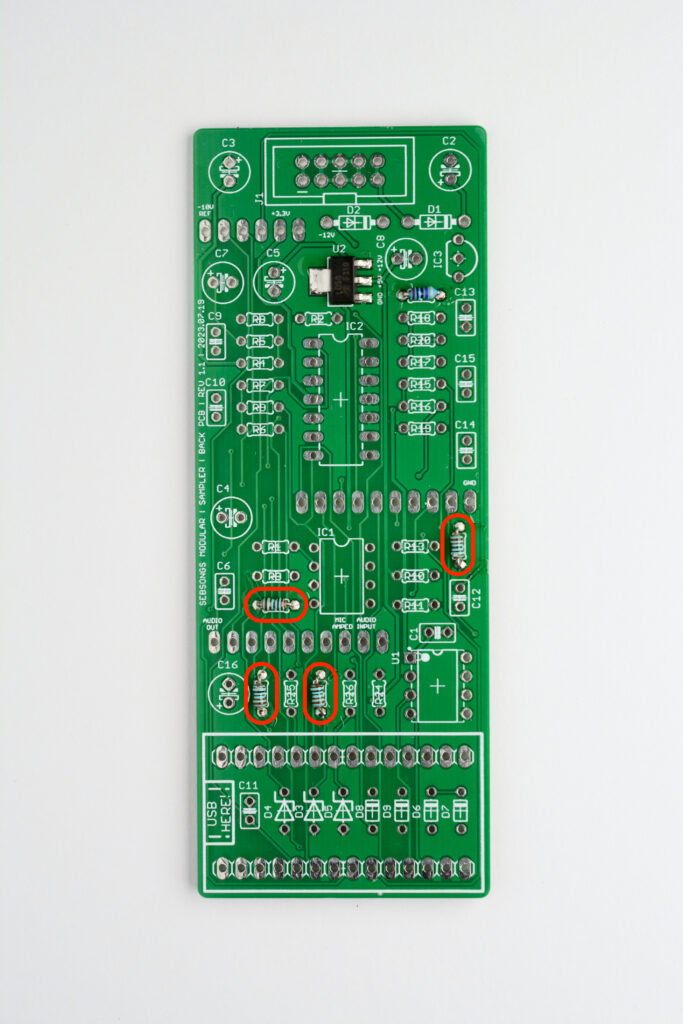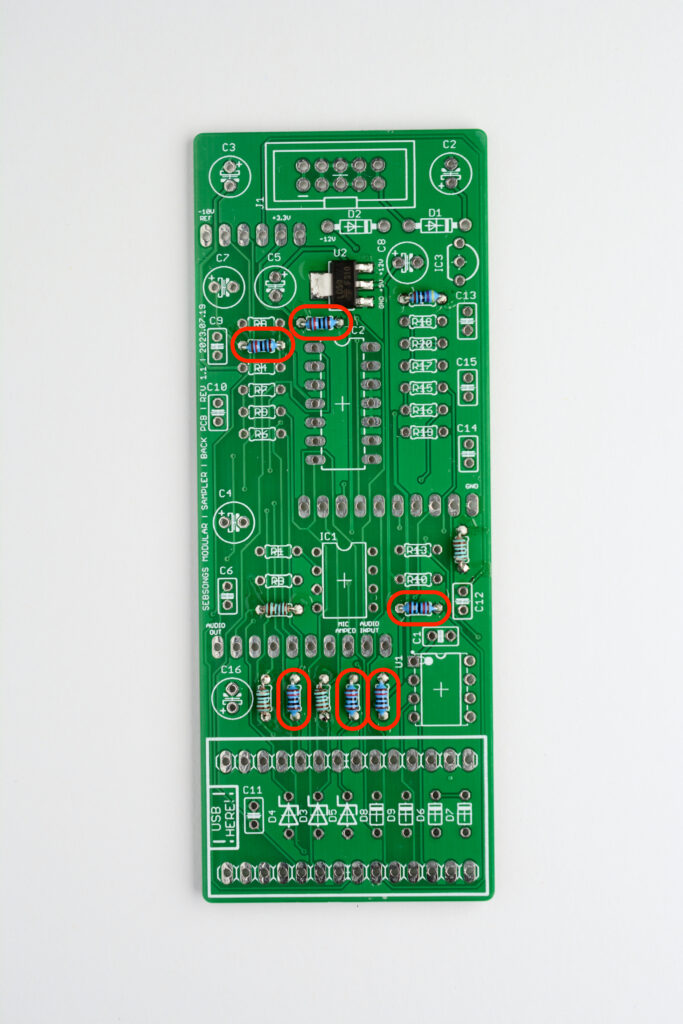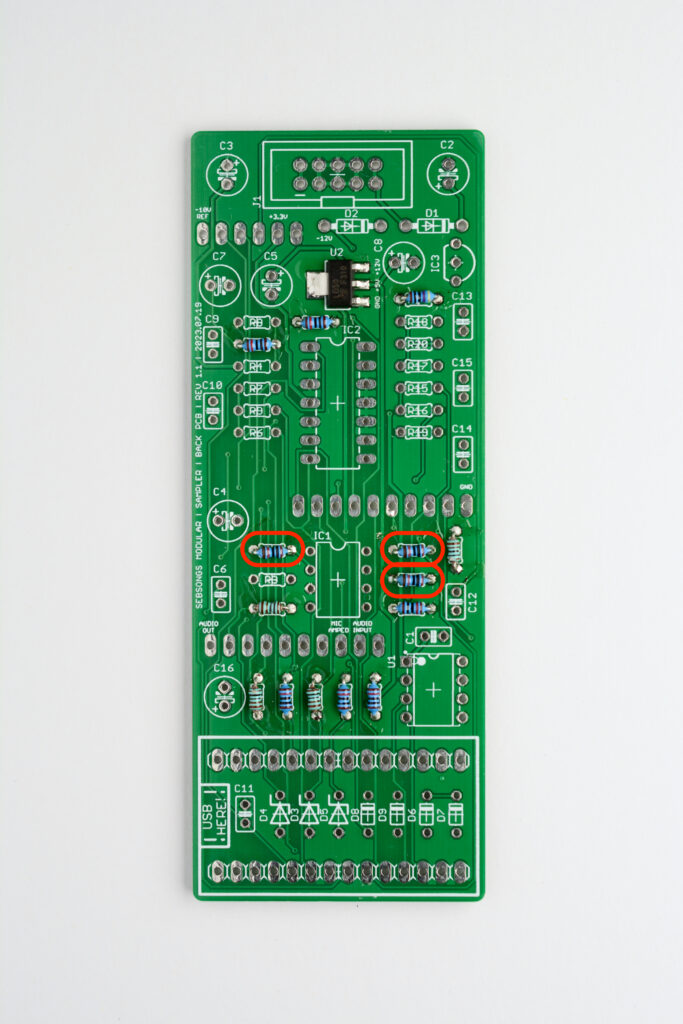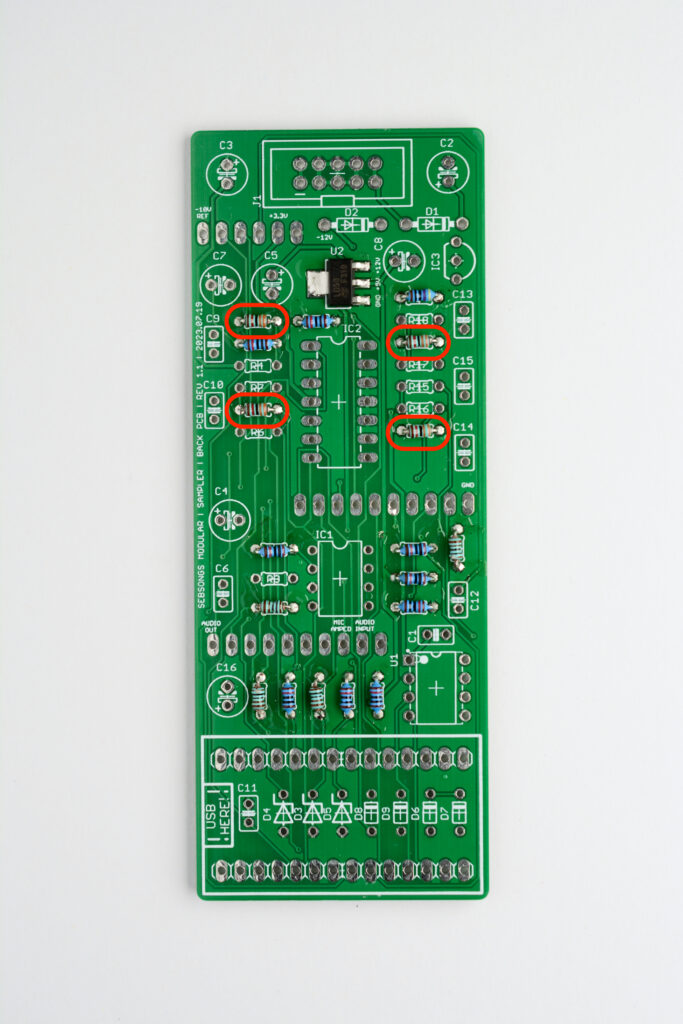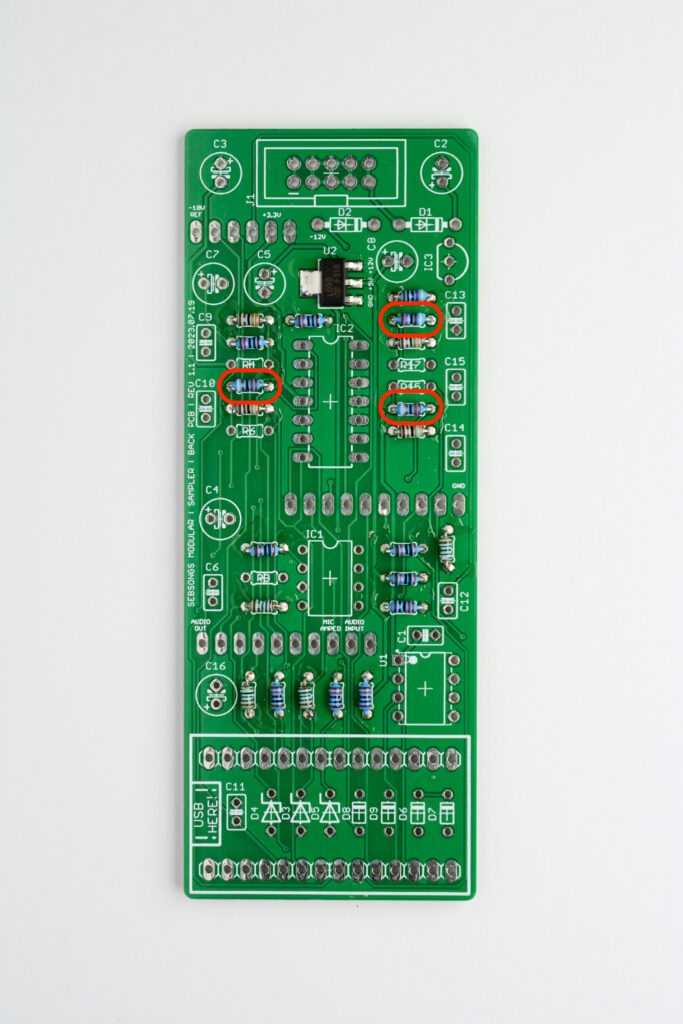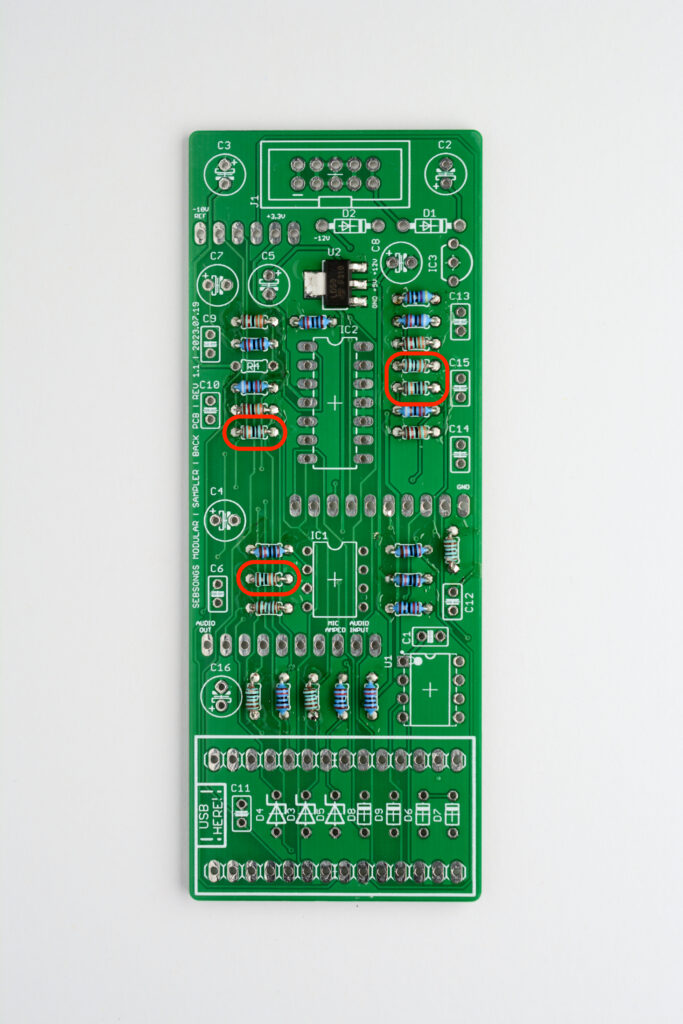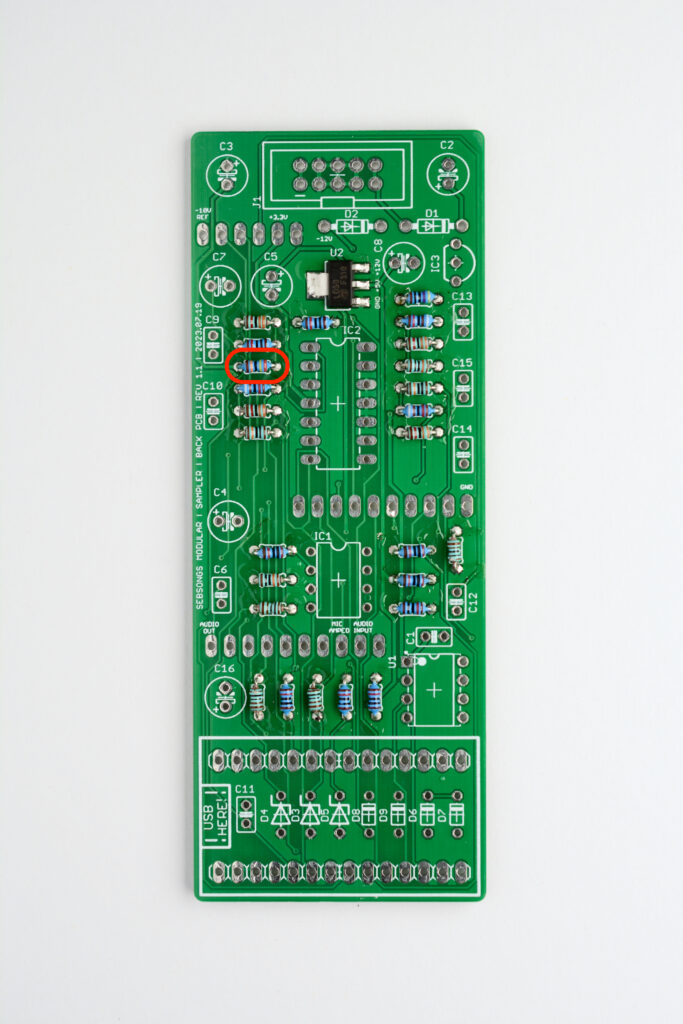 2. Capacitors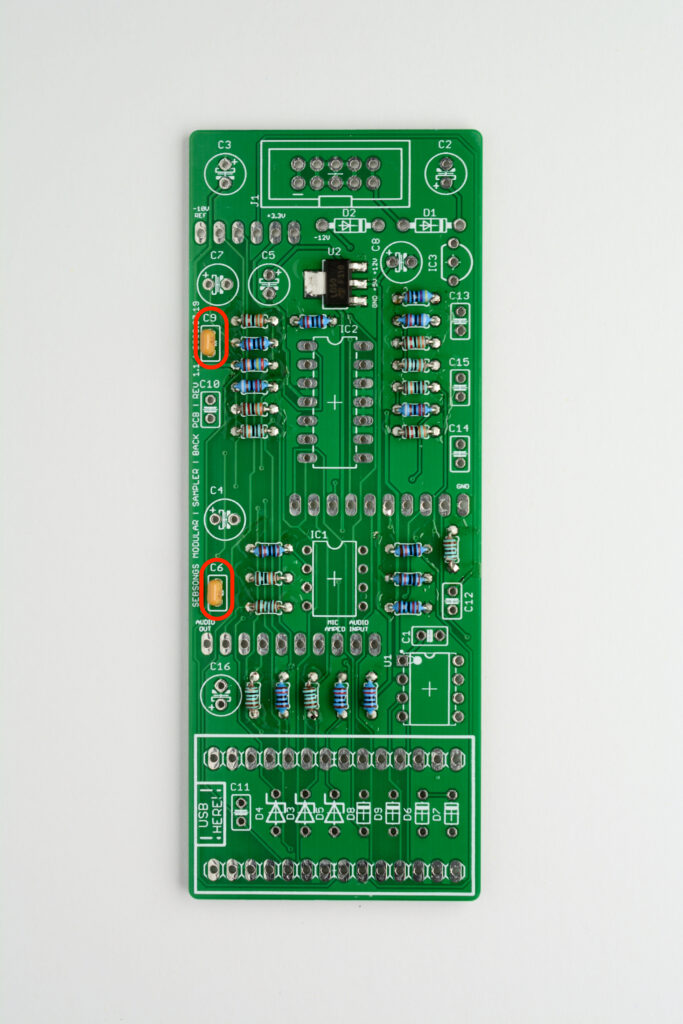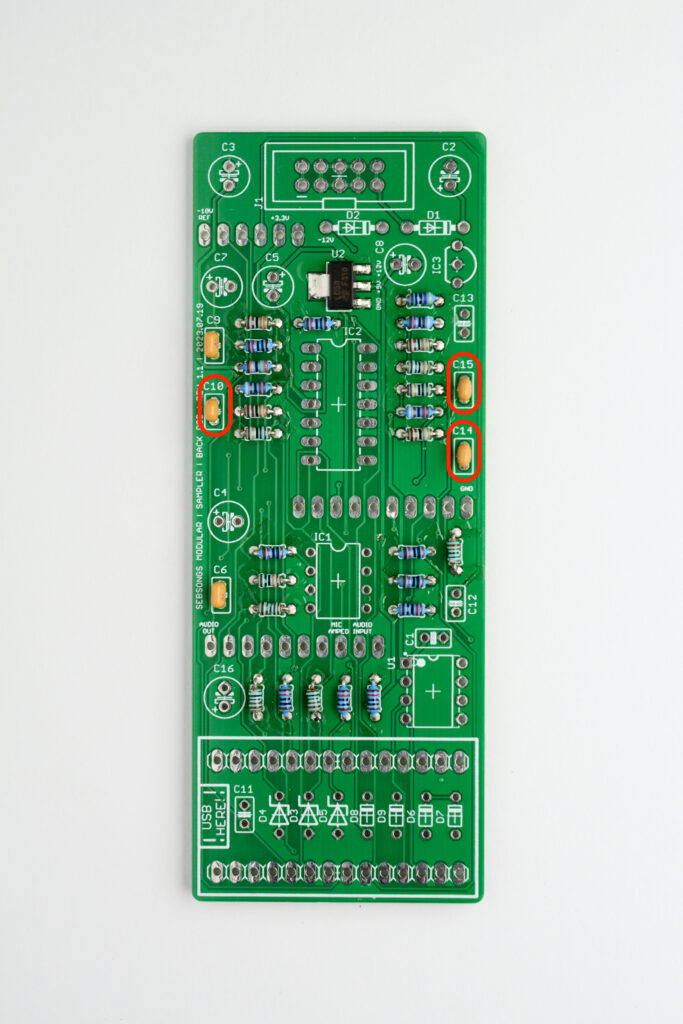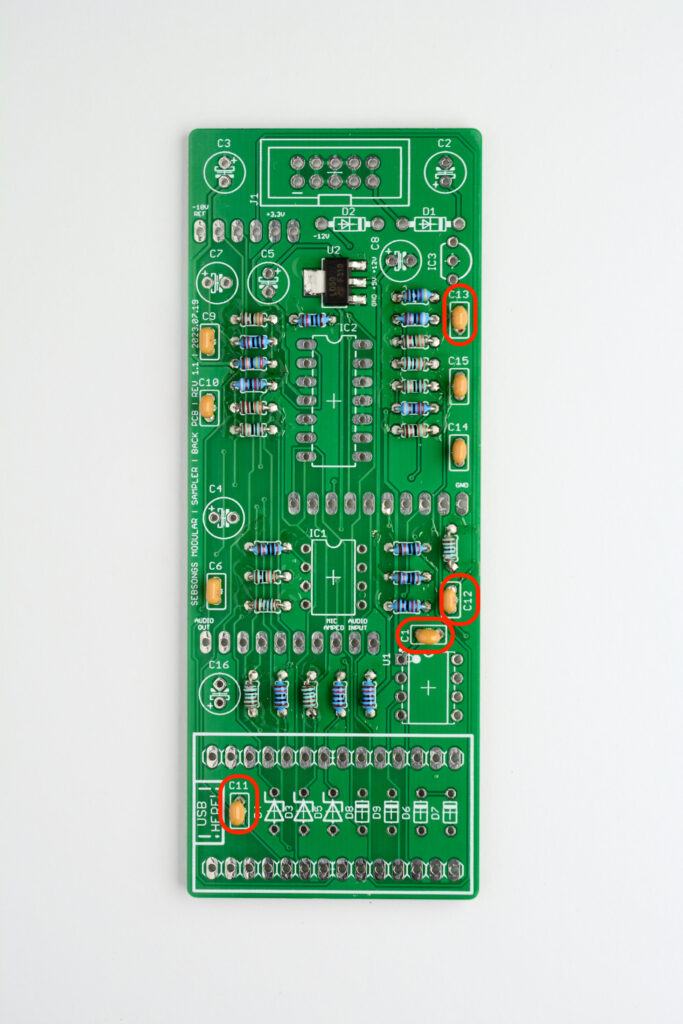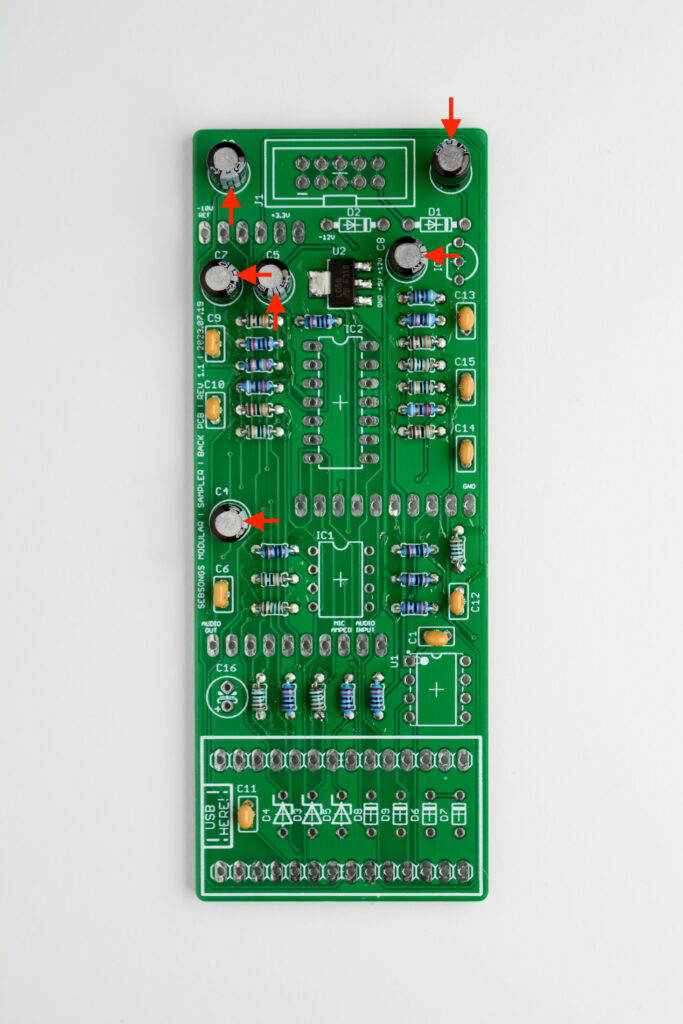 3. Diodes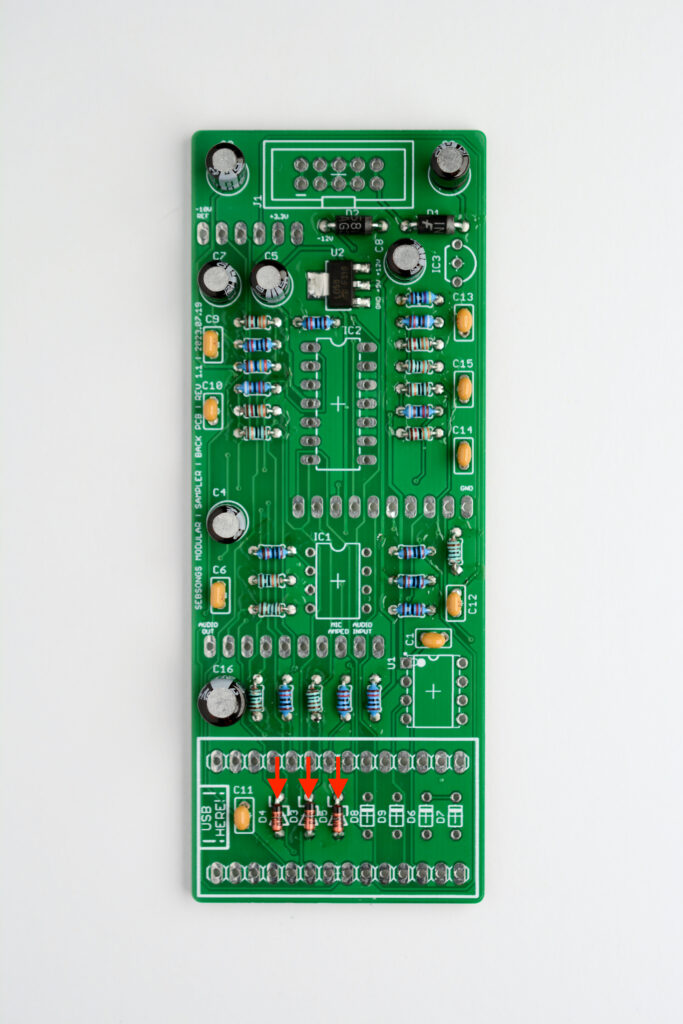 4. Voltage Reference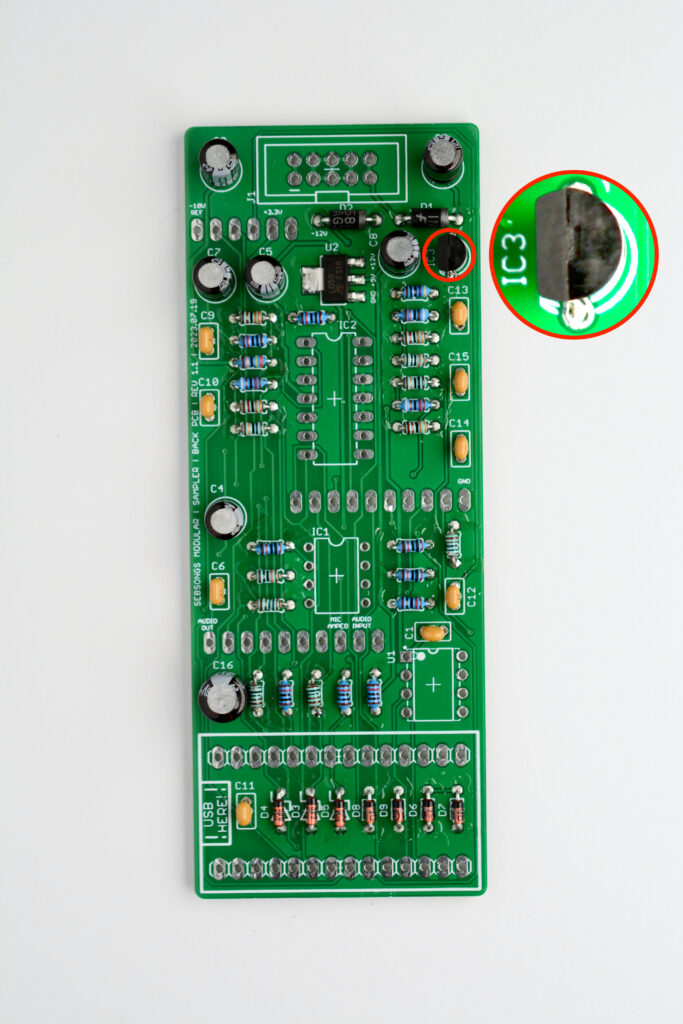 5. Headers and sockets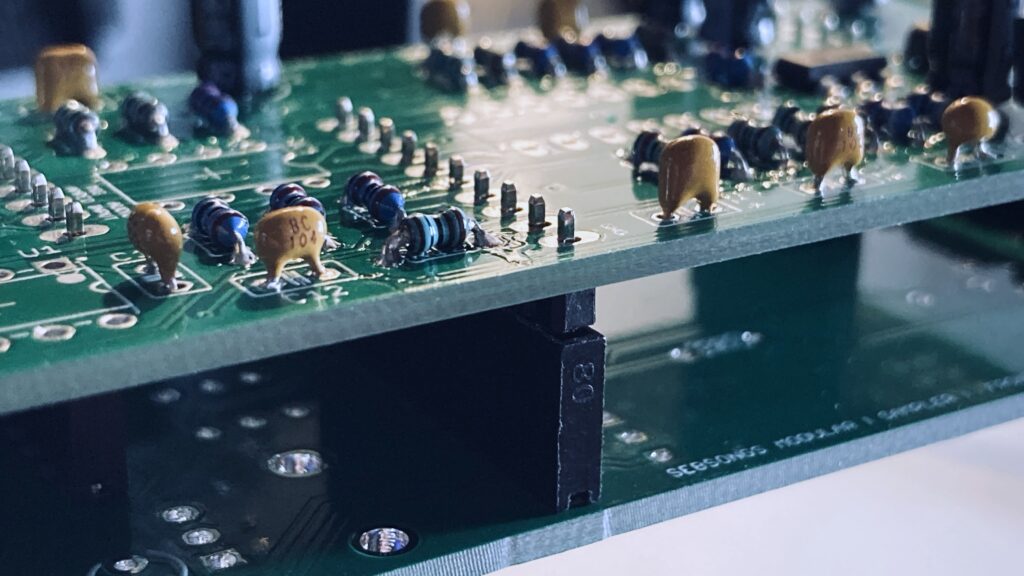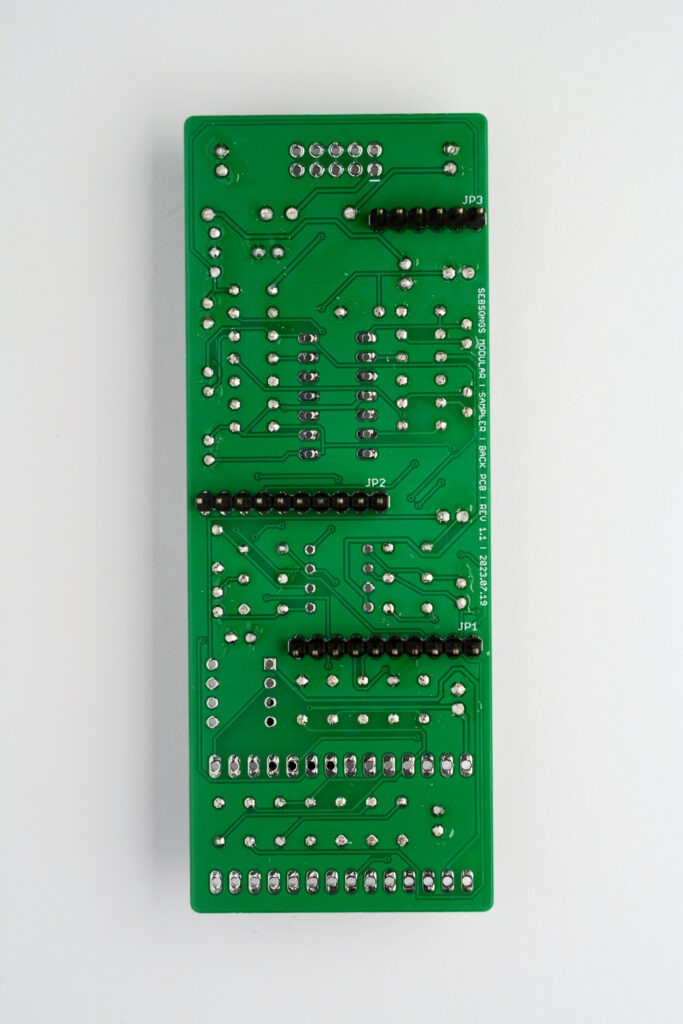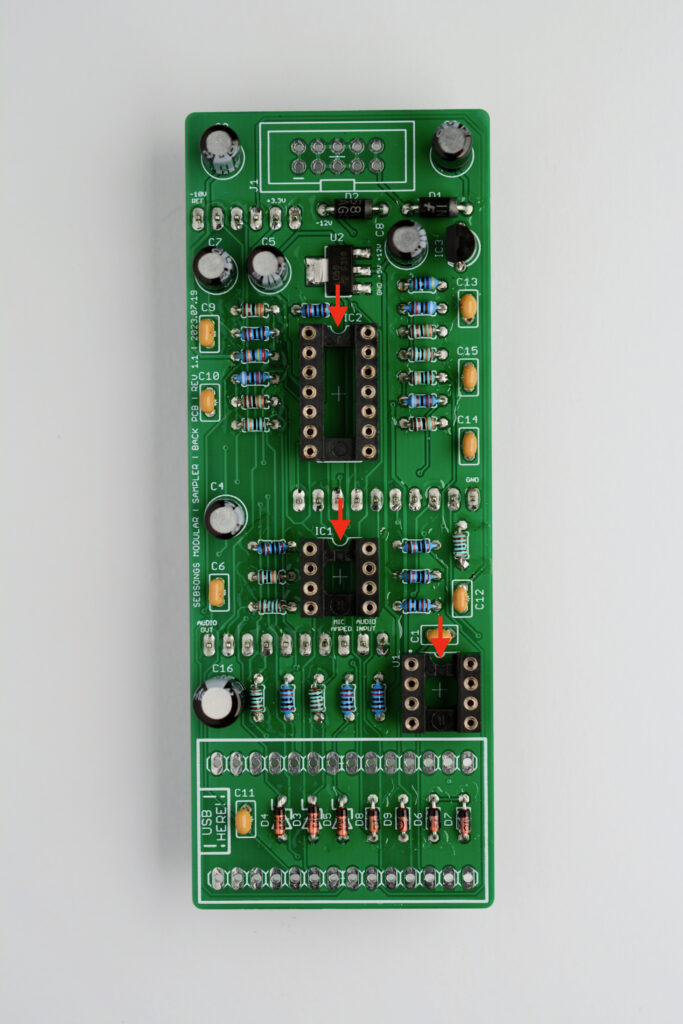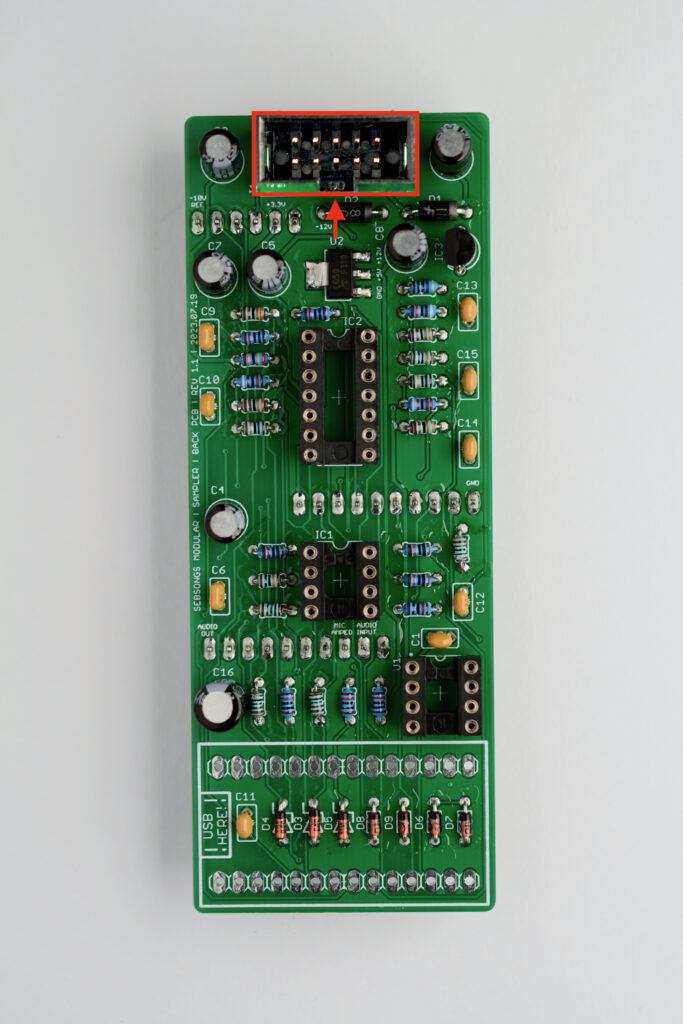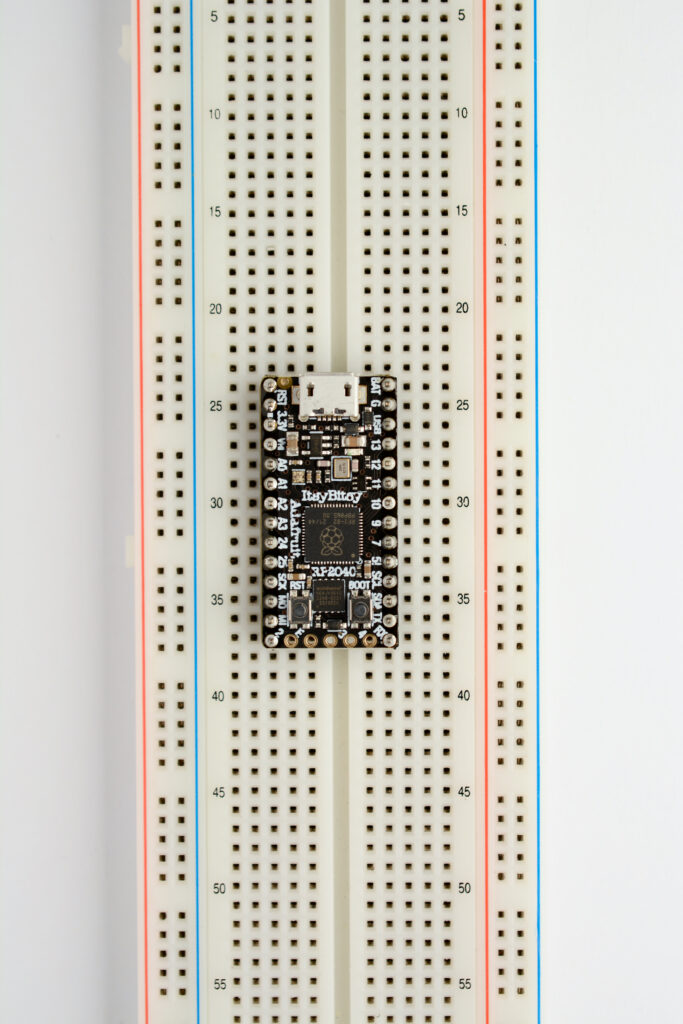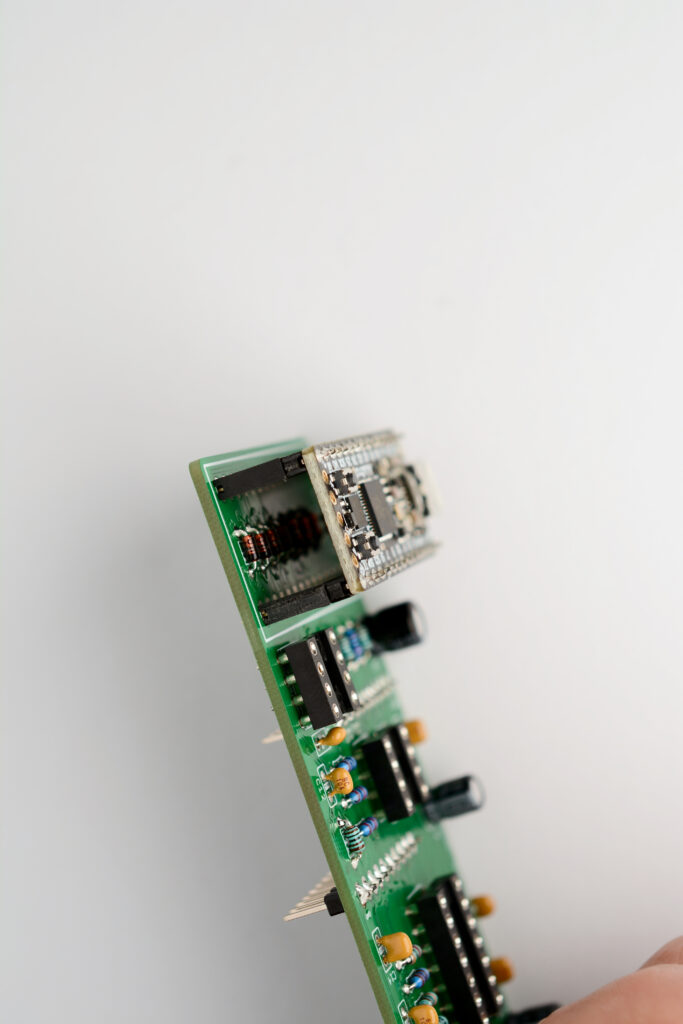 6. Final assembly of the BACK PCB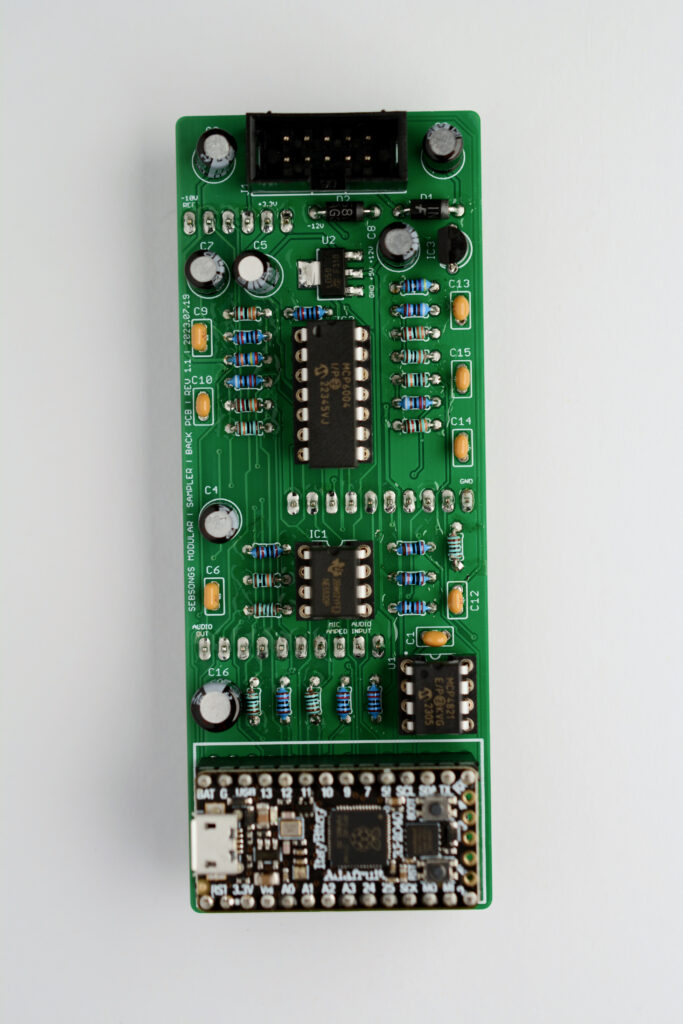 FRONT PCB
1. Resistors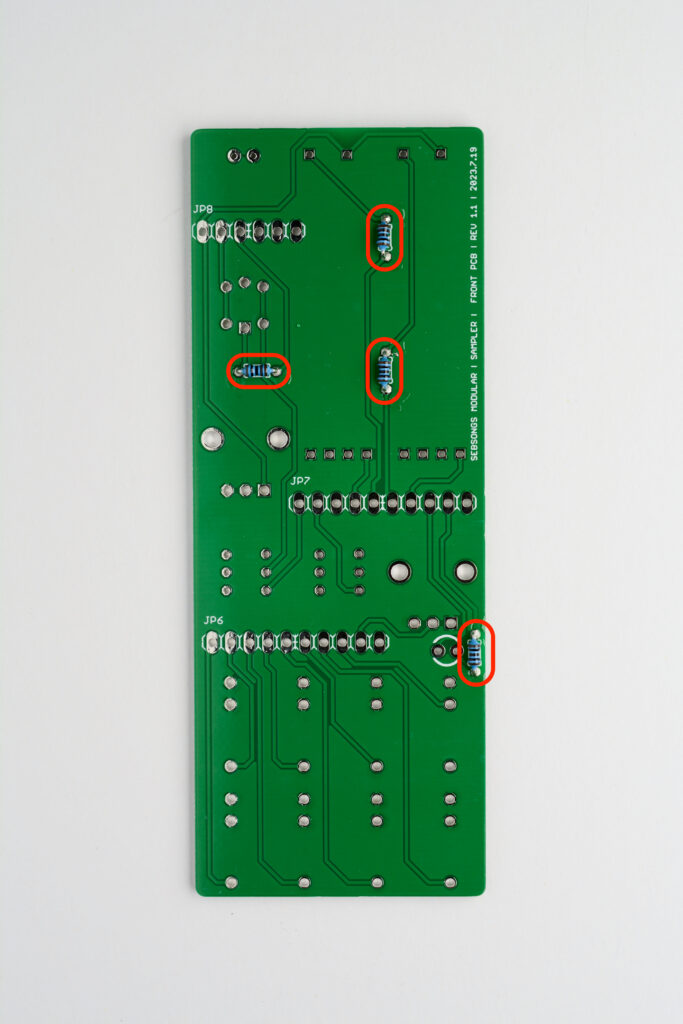 2. Headers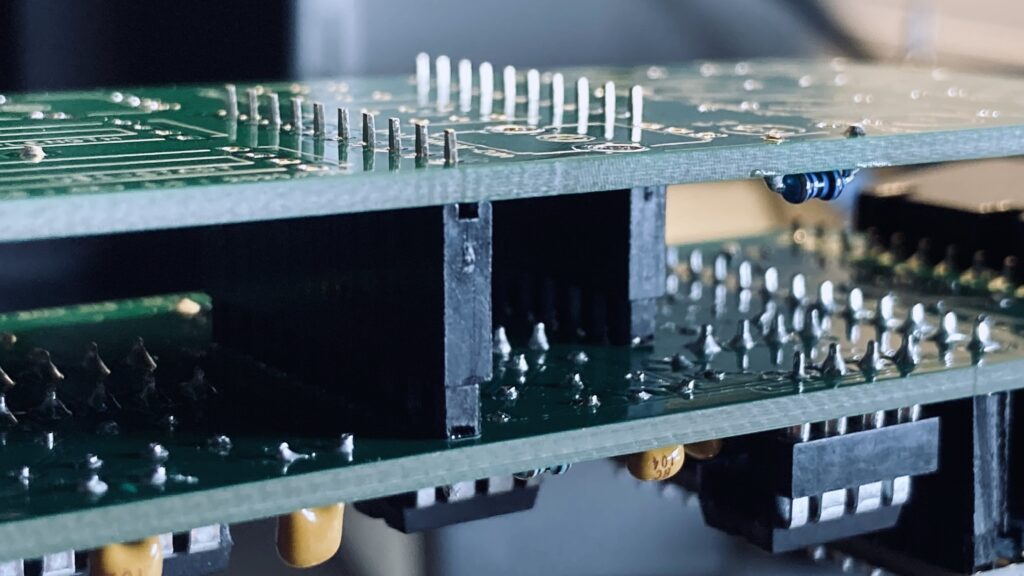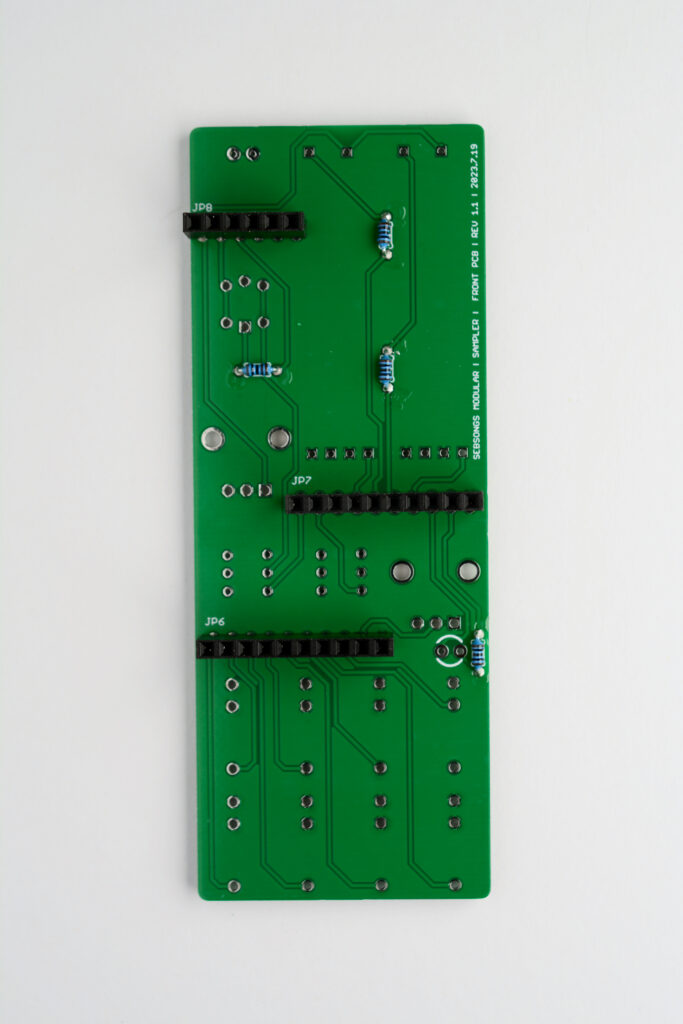 3. Fader LED replacement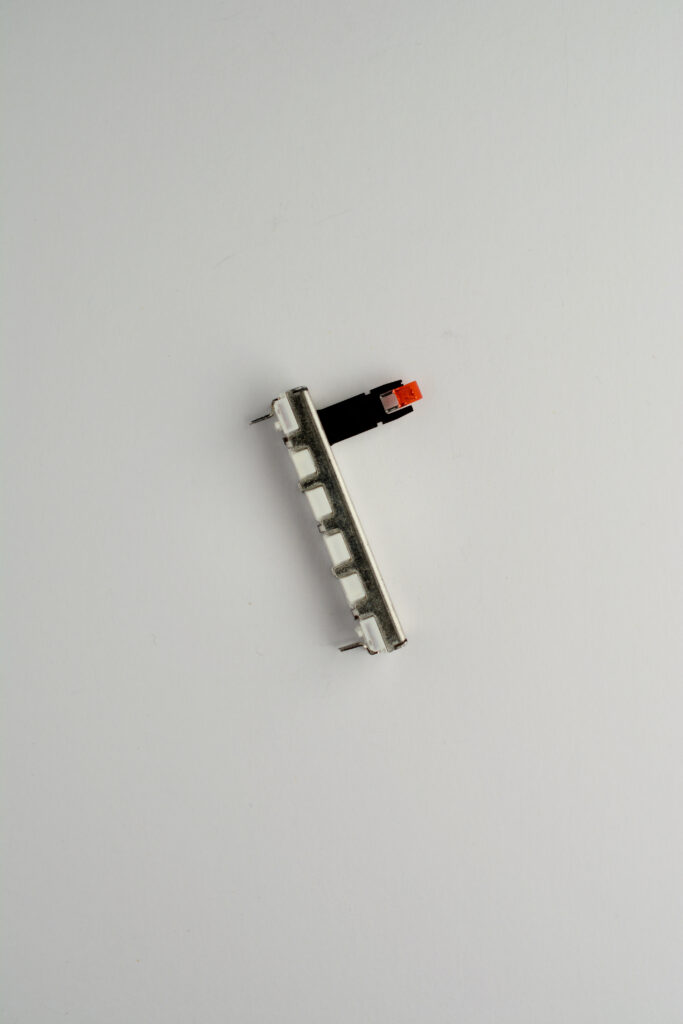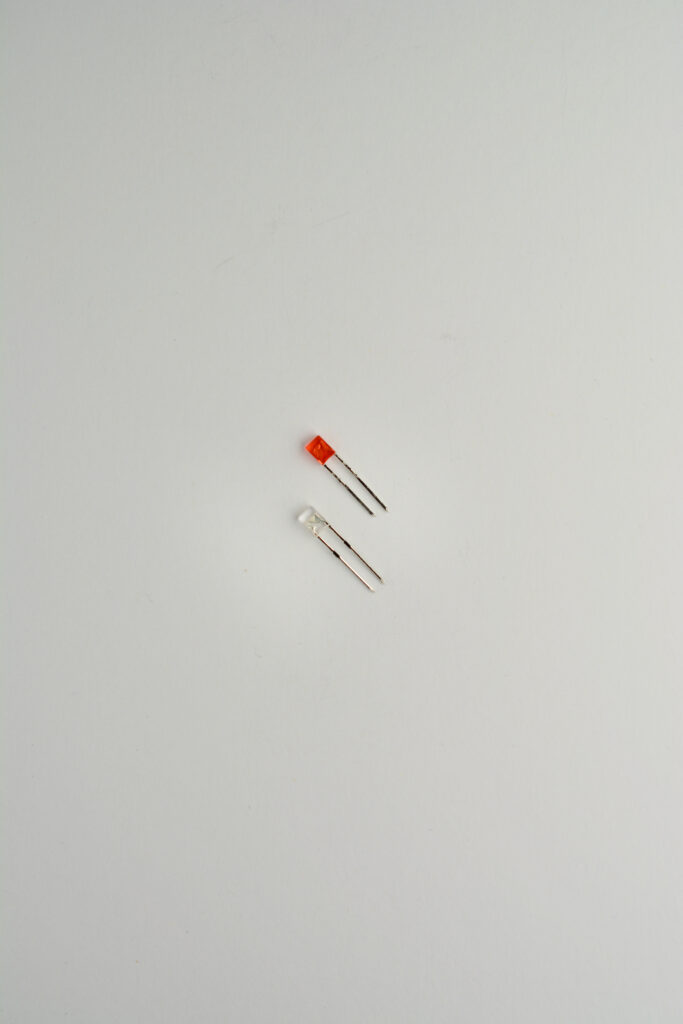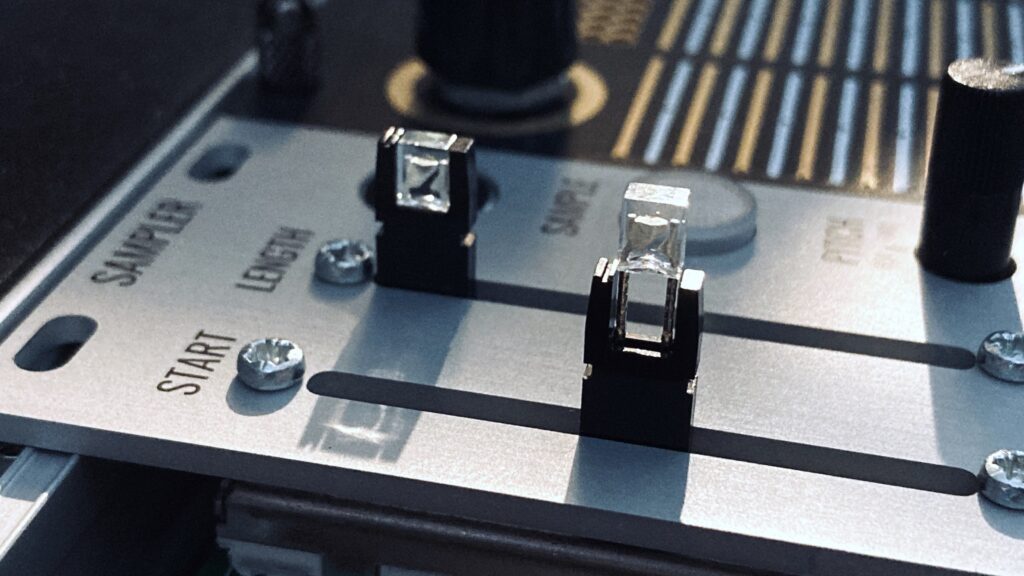 4. Jacks, switches and potentiometers and LED.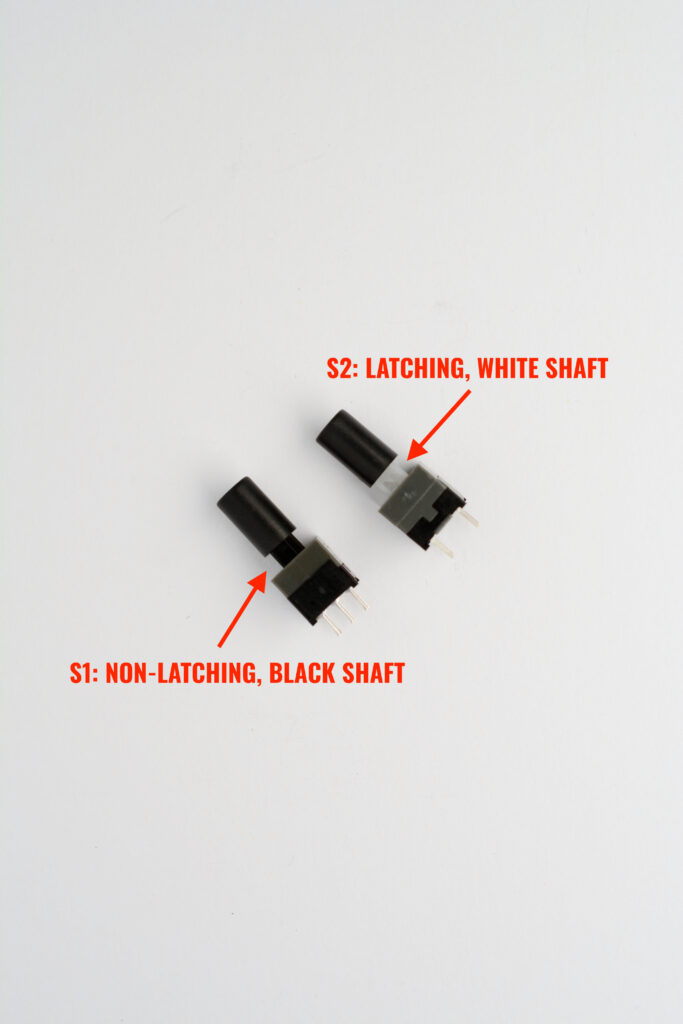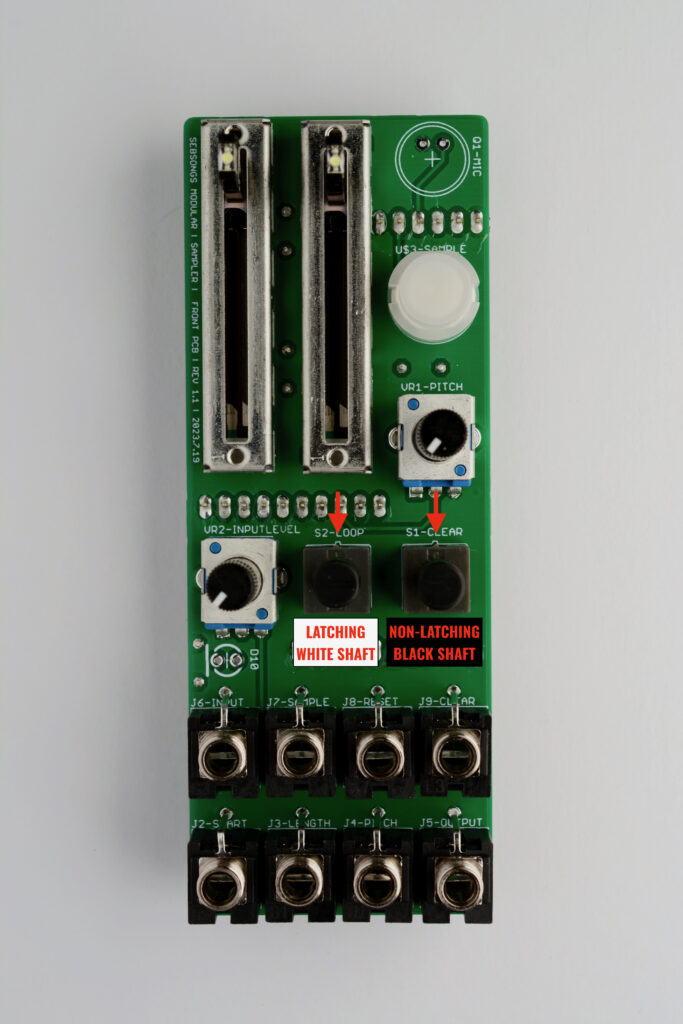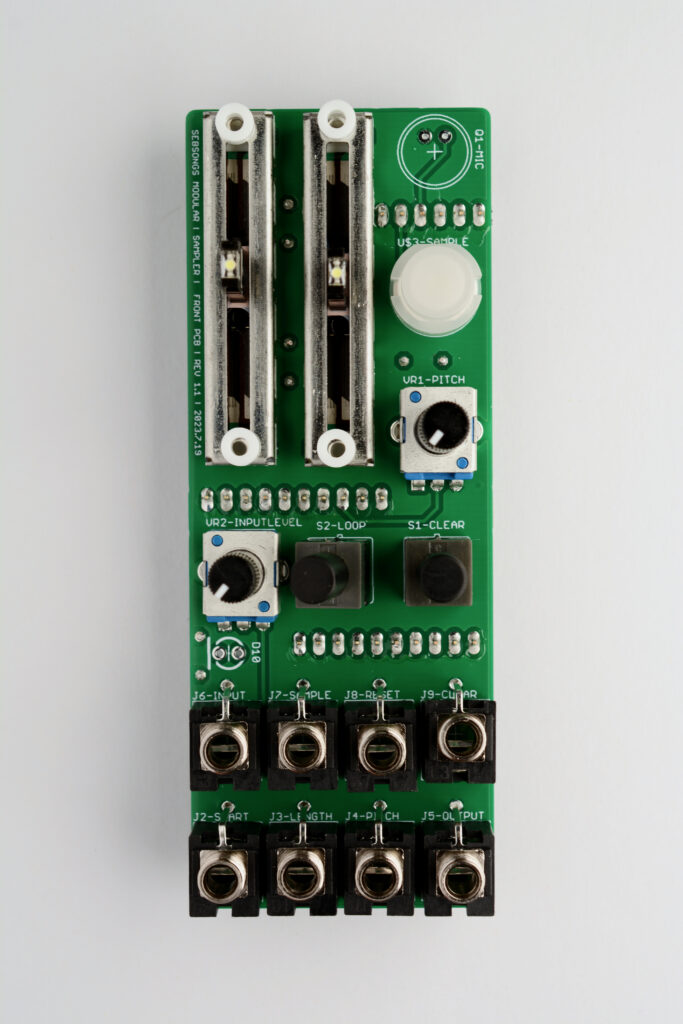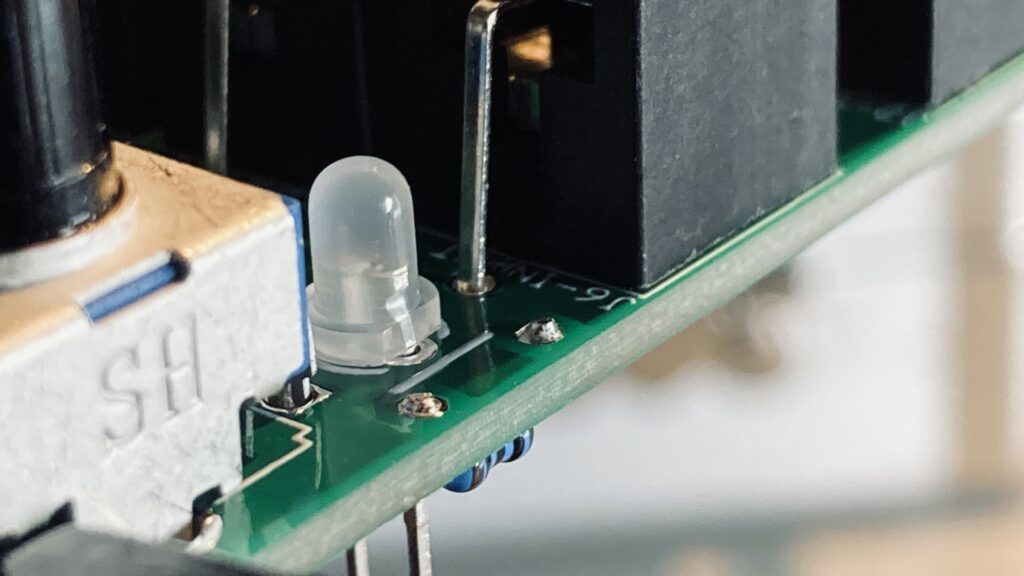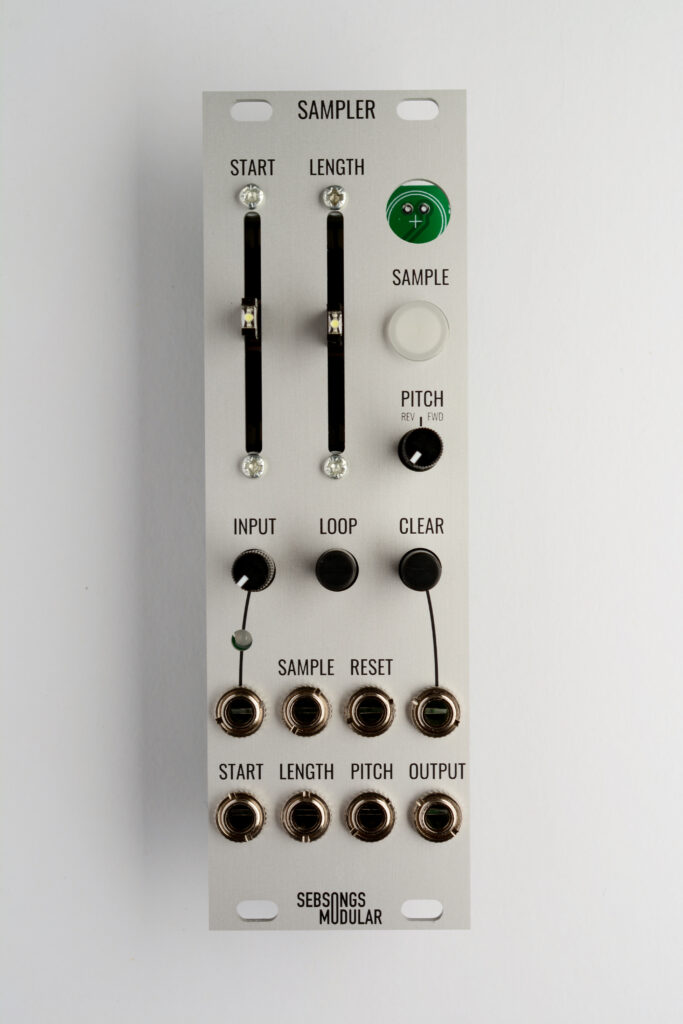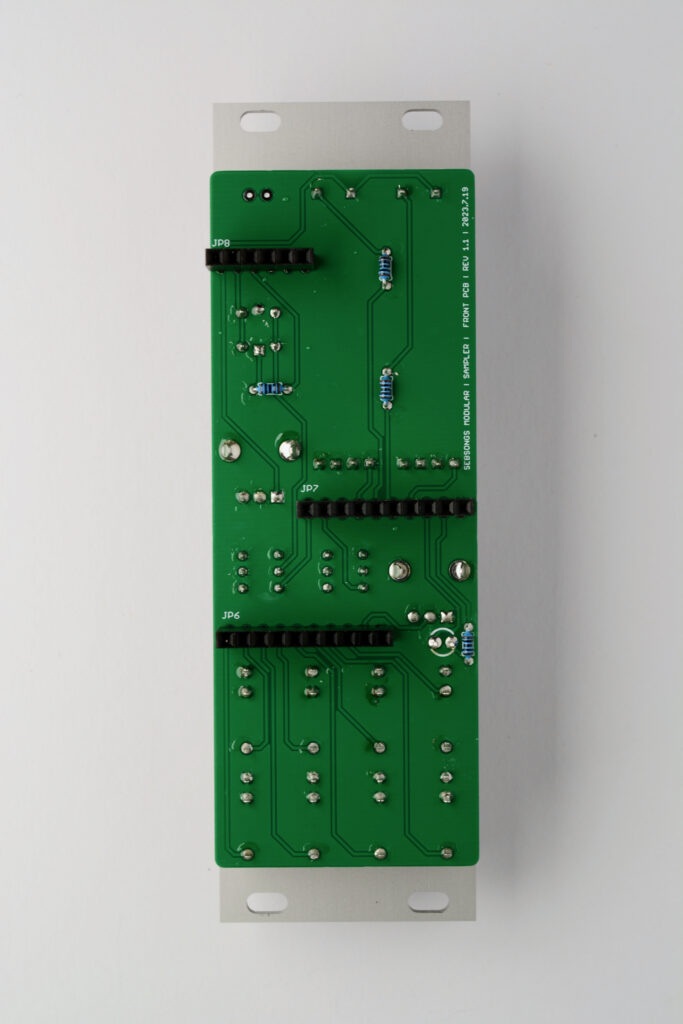 5. Microphone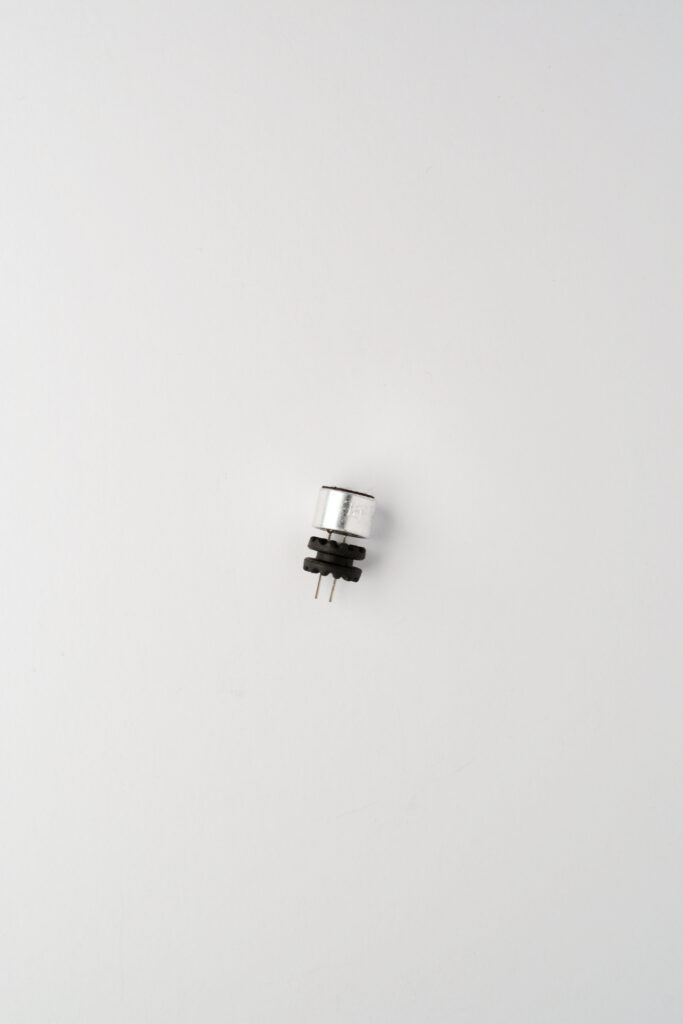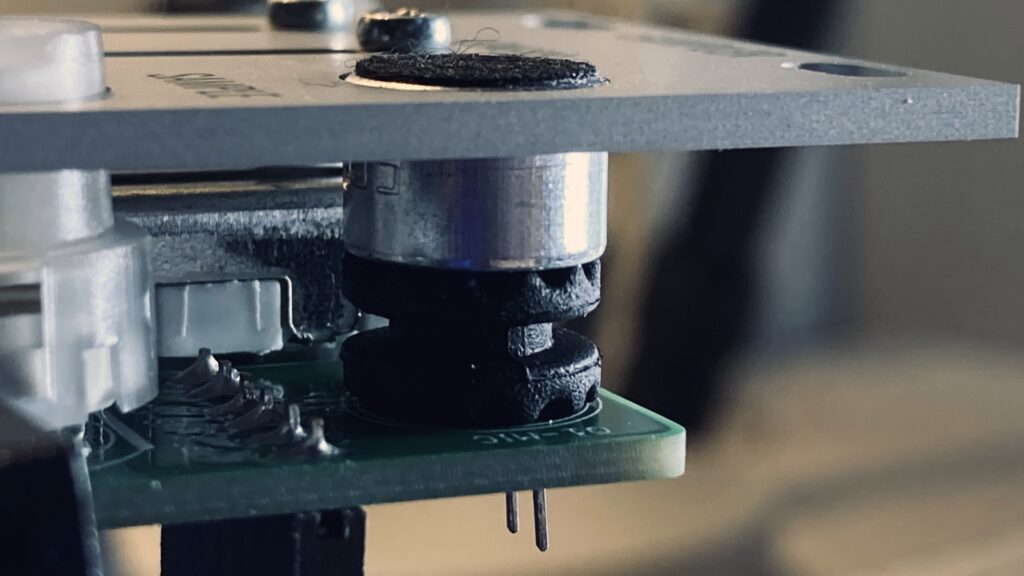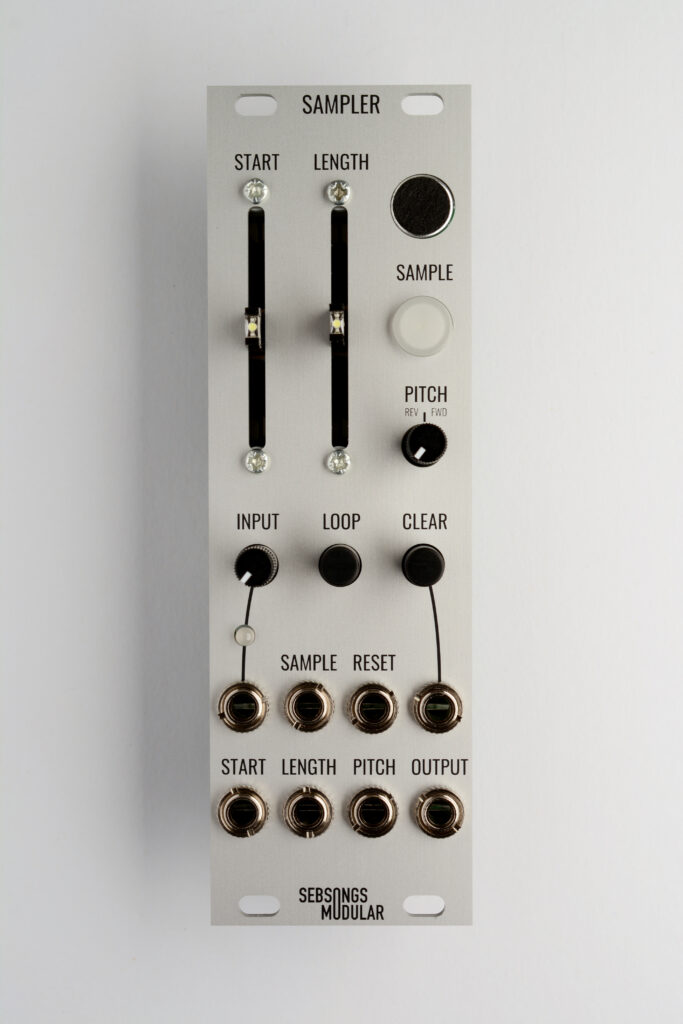 6. Finishing up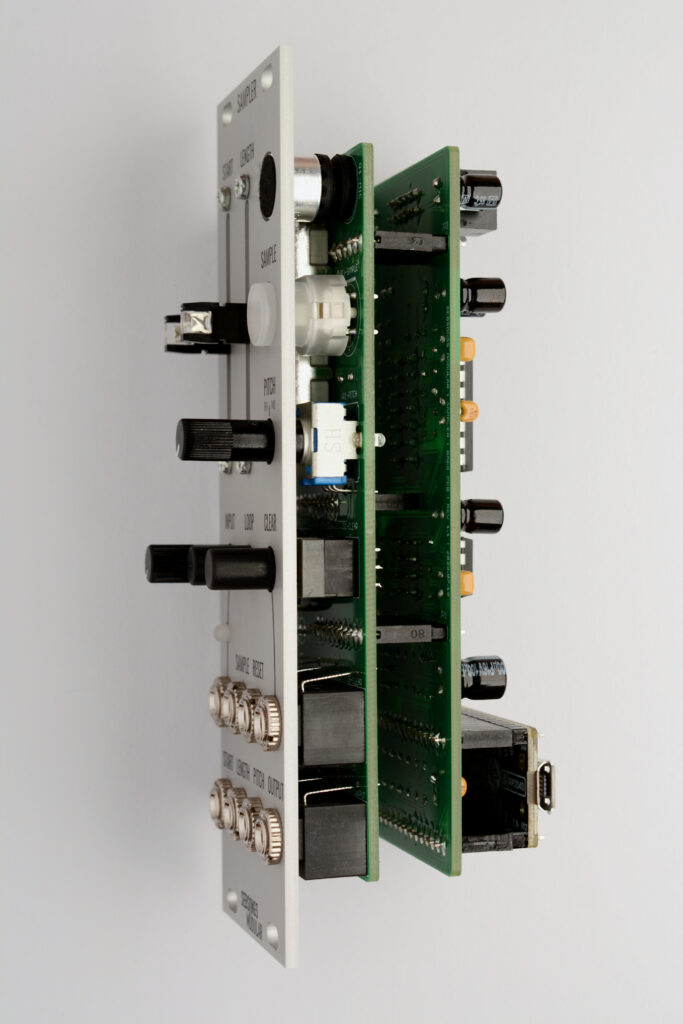 6. Powering up and testing
Before powering on, measure resistance with a multimeter between ground and + and – respectively on the power connector to make sure there are no short circuits. The resistance should be several kilo Ohms and the value should climb as the multimeter charges the capacitors.